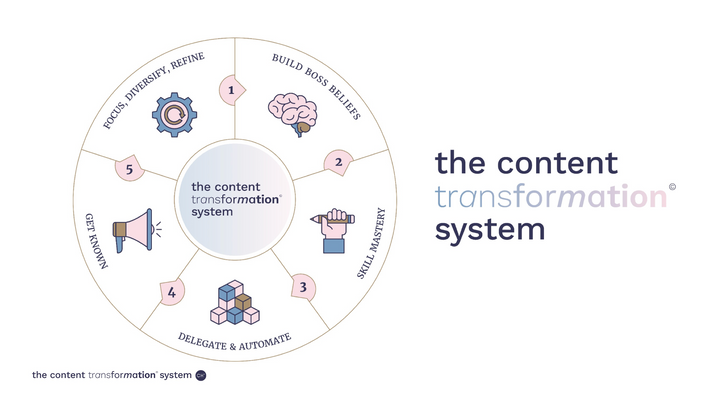 The Content Transformation© System: Everything you need to build & scale a successful digital business.
The ONLY training system that teaches entrepreneurs how to build lasting skills and a self-sustaining online business.
Enroll in the Course
A Step-by-Step Program for Creative Founders to (Entirely) Skip the Burnout and Sustainably Grow A 7-Figure Brand
Skills, strategy and systems – all you need to grow sustainably. Work with Julia and our trained Content Hacker coaches, and our immersive training pathway. Get started for as little as $9/day.
Creative founders: I bet you haven't heard this before.
But here it is.
Growing your business strategically and sustainably to 7 figures isn't guesswork.
It isn't luck either.
Or about being a special type of person, having a ton of capital, or having decades of experience.
Nope.
You can be a beginner who just went all in on your business idea.
Or you can be a struggling entrepreneur with years of trying behind you.
And you can make it.
You can grow your business to whatever you desire it to be…
…in just 90 days of learning, with The Content Transformation System – a program I built after spending 10 years building my own business from nothing to over $5M in sales, organically.
GROWING A BUSINESS SUSTAINABLY IS HARD WORK…BUT YOU CAN MAKE IT EASY.
Let me guess.

As a struggling online entrepreneur, you've heard all the lies.
"You need to have a decade of experience under your belt first."
"You need to splurge a ton of money on ads."
"You need to bleed yourself dry and skip the sleep forever to do this."
And so on.
But like I mentioned, they're all lies.
Because you can grow your business to six or seven figures…
…all while enjoying yourself and working from your passion.
It's true.
All you need is the right system to take you there.
And I've already created this system for you.
It comes with skillset certification, mindset training, and the pathway to big growth. It's your complete roadmap to building a sustainable online business.
The Content Transformation© System (And Why It'll Change Your Life and Business)
Maybe my promise seems extreme.
I mean, is there really a system that can help you consistently build a 6-7 figure business…
…without all the burnout, stress, and expiring strategies (ads, funnels, Instagram Stories, etc.)?
Can you really learn it in just 90 days?
I'm not anything like those shady online "gurus" who promise that you'll be able to afford a beachside mansion tomorrow...
What I'm saying is true. I've lived it, for a decade. (Not just taught it.)
To show you, let me explain exactly what my system is, and how it'll help you consistently build your online brand without the epic burnout.
First, let's talk about content marketing and why it works.
Content marketing is:
An irresistible lead magnet
Content marketing garners 3x as many leads as paid search for every dollar spent
A conversion powerhouse
Brands who use content marketing see 6x higher conversion rate
Traffic accelerator
Content marketing leaders see 7.8x higher year-over-year growth in unique site traffic
Cash saver
It costs 62% less to launch and maintain a content marketing plan than any other type of campaign
A trust builder
80% of people appreciate learning about a company through custom content
Infinite visibility
Search is the world's largest traffic source; 7 billion searches for answers via content occur daily
Think of content marketing like courting the partner of your dreams.
It all starts with meeting a person for the first time.
Then, you ask them out.
On your first date, do you immediately ask them to marry you?
Of course not.
You first build rapport.
You establish trust.
You create a friendship.
You provide value.
In the long run, they might just consider you to be "the one."
Content marketing is like that.
You meet a prospect online for the first time.
You provide them with valuable content they can use to change their lives.
In the next weeks and months, they learn to trust and love you.
So when it comes down to buying that product or service they need…
…of course it'll be from your business.
In a world where more than a third of internet users use ad blockers, content marketing is the solidest way to consistently build a 6-7 figure business.
But exactly how do you get started?
What constitutes good content marketing?
Are there steps to follow to get in the game and do things the right way?
Is there a blueprint you can follow step-by-step to success?
Glad you asked.
Because that's exactly what The Content Transformation System is.
Hey, I'm Julia McCoy, and I Used Content Marketing to Build My Own
7-Figure Business
Before we get into the details of The Content Transformation System, I'd like for you to know this.
Content marketing works.
I know because it worked for me.
You see, I wasn't always a content marketing coach and entrepreneur.
Back in 2011, I was a college dropout with only $75 in my bank account.
But I used that $75 wisely.
I spent it on domain and hosting, starting a business website and blog that focused on helping people with their writing.
Back then, I had no idea that what I was doing was called content marketing.
But it worked.
In time, my writing started pulling people to my site, until I was getting 100,000 visitors per month.
This translated to $90-$100,000 in revenue per month for my business.
(And another $100,000/year from educational courses I grew on the side, also through content.)
Wow!
Nope, I never spent a single cent on ads.
I skipped the slimy funnels and hard selling.
And when I'd found and hired the right people to run my company, I could sit back, relax, and focus on my passion.
I wrote books and created extra sources of income.
Then, just last year, I decided to sell my business.
Here's what I never would have believed 11 years ago: it sold for a whopping 7-figure amount.
So, creative human.
I think it's obvious to you by now.
I didn't start out with special privileges, powers, or knowledge.
Heck, I was just a clueless 19-year-old with a passion for writing.
But I made it this far.
And you can too.
Because I've decided to package my 11 years of learning, my unique business-building system, and personal coaching from me and my team…
…into a program that'll take you from clueless, to consistently building your own 6-7 figure business.
That's The Content Transformation System.
It's the blueprint that'll get you from burnt out, exhausted, and confused…
…to knowing the exact steps to grow your business to six or seven figures.
The Content Transformation System is a complete, hands-on roadmap towards growing your online business towards 7-figures, sustainably.
The Content Transformation© System: Your Path to Getting Found & Getting Known in a BIG Way
The wheel inside CTS covers simple, but transformational BIG things:
Phase 1: build mindset and beliefs that will carry you through (simple, but requires constant revisiting and implementation).
Phase 2: build the content strategy skills and business skills necessary to get you to 6 and 7 figures.
Phase 3: build the delegation to grow and scale everything you built in phase 2.
Phase 4: get known exponentially and step away after your hands-off, scaled business makes income – create your book and leave a lasting legacy and your imprint on the world.
Phase 5: keep it simple and refine what you're great at.
David overcame massive growth roadblocks – and had a
10x increase in organic traffic in 30 days
"I've been running my business full time for 2 years, and the only traffic I was getting to my website was from referrals, social media, and the occasional people who would Google my name.
All of that amounted to MAYBE 5 sessions a day... Fast forward to just 1 month of implementing what I've learned from Julia and we're already seeing 50+ daily users (That's 10x!), almost all of them coming from the blogs we've been researching, writing, and publishing by following the exact process laid out in the CTS course.
Just ONE article we published drove more traffic in 30 days than I received in the last 3 months COMBINED! The best part is we're already seeing more leads coming in to talk to us about our services!
This is the kind of stuff I wish I knew when I tried to start my first business, because it would have saved me so much time and effort (and the shame of having to pack it all up and start again).
Now that Julia's practically given me the roadmap to success, it feels like I have a realistic way for me to grow my business and establish myself as an expert without losing my mind (or my soul) in the process. I'm confident that if you are trying to start/run a company in this day and age, you are going to need to learn how to master the strategies and skills needed to build a sustainable content-driven business, and there's honestly no better mentor to have in your corner than Julia McCoy.
—David Martin, UXHACKS.com
The Content Transformation© System: Your Blueprint to a Sustainable Online Business
The Content Transformation© System isn't a bunch of random videos that teach you skills to grow your business.
It is an actual 12-month roadmap, with mentorship and live coaching, to frame your idea (or plateaued online business) into an online business structured to earn to six or seven figures.
Here's what's inside:
Development Phase 1
MINDSET MASTERY
In this section, you'll get yourself set up for the long haul ahead.
Learn how you can avoid the pitfalls that cause so many students to give up. (If you're the type of person who never finishes courses and programs, this section was created for you.) You'll also learn the secrets behind rewiring your brain to have the mindset of the successful, surprising lessons that are the polar opposite of what you learned in college and at a typical workplace.
Development Phase 2
SKILLSET MASTERY
Tired of all those "gurus" promising you explosive success, even if you don't have a single skill?
This section is for you. Learn how to establish your niche and audience offer, how to launch your own website, step-by-step SEO blogging, how to build a targeted list, how to write for the web and social media, and so much more. You'll also be able to take a quiz on your knowledge and earn certification as a Content Hacker certified expert.
Development Phase 3:
GROWTH
In this section, I show you my unique and proven methods on how to market, delegate, and automate.
If you already have a business but you're burnt out and discouraged because of plateauing growth, this section is for you. I teach you the secrets of how to build a great remote team, how to use my favorite hiring platform to find talented people, how to set them up for success, simple systems to use, how to handle payroll, and more.
Development Phase 4:
GET KNOWN
This section is all about getting known as a leader in your industry.
In it, I teach you my surprising method for achieving this: writing a book. Even if you've never considered yourself a writer, you can do this. Learn exactly when and how to write your book, including my very own 7-month timeline, how to create an outline, how to get reviews, how to promote your book, and much more. Plus, I share my secrets on creating an evergreen sales vehicle.
Development Phase 5:
FOCUS & REFINE
In this section, I guide you as you map out the next five years of your business.
I help you focus and improve your business, so you're always moving forward and ditching opportunities that won't work for you.
When you sign up to The Content Transformation System, you'll get immediate access to:
Orientation Coach & Accountability Advocate. Within a few hours after enrollment, you'll hear from a real coach in our program and our student accountability advocate, two experts staffed inside CTS just to help students like you achieve success from the program. This is your first touch with CTS and will set you up for success the rest of the way forward.
5-Phase Curriculum (Mindset Mastery, Skillset Mastery, Growth, Getting Known, & Focusing) 40+ Videos: The powerful five-phase video curriculum inside CTS will help you build real skills and learn deep concepts. This linear pathway is the result of training thousands of marketers across the last 7 years. You're getting Julia's best training (ever created).
Plug-n-Play Template Library. Includes all the templates you need to achieve every step of our phases. Over 40 templates in a Google Drive that Julia updates regularly!
Get Copy Teardowns/Editing From a Coach. You'll be able to submit your work (social media posts, blogs) to our CTS coaches, experts from Julia's company at Content Hacker. This mimics the real-life setting of an actual classroom.
Monthly Mastermind Call. Once a month, Julia hops on with the CTS community to answer questions, encourage, bolster and build up members. You'll love these calls.
Skills Certification. Once you finish the Skillset phase, you'll have the opportunity to take a quiz and send in your work for certification as a Content Hacker expert. You can display this on LinkedIn and your website and earn more clients.
Loom Videos to Answer Your Personal Questions. Julia and her experts jump on Loom and create 5-minute videos to answer your specific question, anytime you need it.
Unlimited Coaching Calls. Request a call anytime within our course curriculum if you're stuck. A Content Hacker feature. Get your brand and story featured on our website! This opportunity has led to inquiries and clients for many of our students.
The Content Transformation System is a
complete roadmap
towards growing your business towards seven figures, long-term.
Ready for transformational growth?
Choose your payment plan below. Both the payment plan and full upfront includes access to everything.
CTS Monthly


(12-Month $250/MO)
MONTHLY PAYMENT PLAN
The entire course + mentorship + skills-certification
Plug-n-Play library and monthly updates with new contracts, templates & more
Monthly mastermind meetups over Zoom with Julia and members
On-demand answers to your questions in the student group
Access to coaching review and copy critique from our expert coaches
Start for $250/mo - less than $9/day
CTS Pay-in-Full


(Upfront $2,500/ONE-TIME)
ONE-TIME PAYMENT
The entire course + mentorship + skills-certification
Plug-n-Play library and monthly updates with new contracts, templates & more
Monthly mastermind meetups over Zoom with Julia and members
On-demand answers to your questions in the student group
Access to coaching review and copy critique from our expert coaches
Save and get two months for free by paying upfront
Content Hacker & Julia McCoy Has Been Trusted by Leading Brands, Including
Andia gained a business partner and got her ducks in a row
"In 2016, I started as a personal finance freelance writer. But after five years, I wanted to expand my business to work with bigger brands in the financial and fintech industry. But building a successful business meant defining my target audience, working with a team, and setting up systems to sustain the business.
Julia's Content Transformation System (CTS) is just what I needed. I learned how to build CORE business skills to drive success like a well-oiled machine through CTS. I defined my ideal client avatar, created all my core business drivers and critical building blocks such as outsourcing, structuring a team, and setting up a system to manage the team.
Using CTS coaching and templates, I'm now pitching to get ideal clients and seeing results in my business, working 100% from my website without social media.
Julia is priceless because she is so inspiring, always available to respond to my questions and review my work. She is more like a business partner. If you have been stuck in a rut, nothing seems to work, you'll love Julia's Content Transformation System. She'll help you transform your mindset - probably the biggest and most important part of your business. Then she'll teach you how to put all moving parts of your business together so they can move like ducks in one row to the next business level."
— ANDIA RISPAH, OWNER, CONTENTTAKEOFF.COM
Michele was able to finally get clear on how to scale and hire
"I so appreciate the detail in this system. I've had some light-bulb moments and I can already tell this going to help me think about my business in new ways and save time."
— MICHELE LINN
Chris overcame big mindblocks and inspiration for his new business began to flood him
"It's invaluable to have a group of people all working through the same process to help with brainstorming. Until The Content Transformation System I felt stuck, and after it was as if the floodgates opened and I had one moment of inspiration after the next."
— CHRIS ROBERTS, SENIOR PRODUCT MANAGER & COPYWRITING FOUNDER


Rowena has found her key to making WAY more business progress
"Can't help but share this with you Julia – I am having so much clarity as we are setting the whole SEO roadmap for our clients using your system. It now being mostly DFY with DWY means we can bump up the price I originally planned on. YAY! Your program, Content Transformation System, just clicks with me! It's like you have the key that opens up the lock that's been preventing me from making lots of progress!!"
— ROWENA BOLO, FOUNDER, THECONTENTMAMAS.COM
Loraine at The Sacred Healing Well used the authentic approach taught in Content Transformation to re-align her brand and earn more leads
"I can't say enough how empowering, informative, and transformative Julia's CTS program has been for me and my business. I've been wanting to uplevel all of my systems, strategies, and processes for a long time, and have worked with and checked out a handful of successful business mentors. None got me and my rebranding potential and needs as well as Julia did. In a matter of just two months, she and her brilliant videos have helped me to cherry-pic, and clear all the key bottleneck areas in my business, and quantum leapt- me in a genius zone of magic and momentum.
All the puzzle pieces are finally falling in place--all the right words, images, openings, people, an ideal writer, a special connection and guest post with a major brand-aligned online magazine--have fallen in my lap, all the result of me fully exercising a new crystal-clear boss mindset, gaining mastery in much-needed areas and skills, and understanding how to scale my business without losing my authentic flow and unique touch."
— LORAINE VAN TUYL

Michelle's homeschool family jumpstarted their entrepreneurial business ideas
"We LOVE The Content Transformation System, Julia!! We are having so many lightbulb moments for many digital endeavors our family is doing."
— MICHELLE LANIER, HOMESCHOOL MOM OF 7

ANDREA WAS ABLE TO GET CLEAR ON HER MESSAGING AND GO TO THE NEXT LEVEL WITH HER BUSINESS
"I have been stuck. I can't grow. Nothing seems to be working. When I tried hiring help, it just didn't work out. I loved Julia from the moment I saw the quality of content she does. In The Content Transformation System, she covers mindset, which is going to be probably the biggest and most important part of your business. You have to be willing to put in the work, but Julia's system WILL TAKE YOU to that next level you have been looking for."
— Andrea Belasco, Owner, Virtual Online Help
THE CONTENT TRANSFORMATION SYSTEM© IS:
A complete roadmap showing you the online strategy, skills, and systems behind a successful digital business.

AM I READY FOR CONTENT TRANSFORMATION©?
YOU SHOULD JUMP INTO THIS PROGRAM IF YOU CAN SAY YES TO THE FOLLOWING…


1. You are ready to fully commit to creating serious income with ONE online business you want to build to significant heights.
2. You want to be authentic in your marketing, and you don't want to lose touch with your people; you know it takes showing up consistently, once you have the strategy.
3. You're ready to jump into the training and have 5 hours/week to follow the step-by-step methods.
Frequently Asked Questions
Am I a good fit for The Content Transformation System?
It depends. It's a perfect fit for you if you're starting from scratch and planning to build an online business right from the foundation up. BUT it's also the right fit if you already have your own business, but its growth has plateaued and you have no idea how to take it to the next level. If you're a business person with heart, determination, and the courage to make it in a world of nay-sayers, this is 100% the program for you.
What if I don't have a single follower or customer yet?
Even better! The Content Transformation System is designed to help you build your ideal audience list. This means that in it, you'll learn the skills that'll allow you to repel non-buyers and craft a message and sales vehicle that'll speak to the heart of your ideal clients.
What if I've failed in business in the past?
All the more you should join The Content Transformation System. That's because this system is designed to give you a step-by-step roadmap towards success, in only 90 days.
How is your program different from others'?
This program is different because it's not the standard mix of videos full of random tips that'll only confuse you. Instead, it's a proven-and-tested blueprint, the exact same I used to grow my 7-figure business from scratch. And I'm not like one of those experts who teach you one thing but do another for their brand. Nope! Everything in here, I'm 100% proud of, and implement it across my businesses. PLUS, here's another good part. The Content Transformation System isn't a get-rich-quick scheme, nor does it force you to rely on ads and shady marketing. It's a sustainable, reliable business process that allows you to build a brand on your own real estate, and to scale this brand over the long haul until you reach your goals. In other words? It's the roadmap that'll take you to the business of your dreams. And you can follow it step by step in only 90 days.
What if I'm already super busy running my business?
That's totally fine! The Content Transformation System isn't like a college course. Which means, you don't have to drop everything and do nothing but study for the next four years. Yup! In fact, all you need to do is set aside five hours a week to focus on it, and you're good to go. Trust me. I know what it's like to be an entrepreneur neck deep in stuff to do, so I've designed this program to fit you and your lifestyle to a T.
How much access do I get to Julia?
This program is Julia's brainchild. Which means, all the lessons and bonuses were created by her and built upon her unique success story. Aside from that, you'll get access to her during the LIVE sessions with the group, and 1:1 help inside the student group. She'll answer your questions and give tips and feedback on common pain points.
What's the guarantee?
We do not offer a money-back guarantee for this program simply because of the amount of content that you are slated to receive right as we receive your first deposit, as well as the time in live coaching from Julia and her personal coaches that are hired and staffed to support you during the phases of the training. The work, time, and investment that has gone into the production of this content, as well as our coaches' time, energy, and efforts, must be respected. We look for students READY TO COMMIT to their own success. We are also incredibly committed to the success of our students, and certain that with the support you receive, anything unsatisfactory to you we're confident that we can work with you individually to make sure it's resolved in some way. We are here to give you everything you need to be successful! We guarantee that if you put in the work and spend the time on the program, it will transform your business and 10x your results. We want students that are ALL IN and committed to their success, so we can proudly share your case study of success everywhere we talk about this program. Your success is paramount to us, and is a key reason why we are not offering a money-back guarantee, but instead a guarantee of proven methodologies if you put in the work. We want you set on going forward with your own success from the minute you enroll, and not looking back. This powerful plunge forward alone creates momentum that the world, and your business, takes notice of.
THE CONTENT TRANSFORMATION© SYSTEM
Take your business to the next level and transform your skills, systems, and strategies.
Got questions?
WE'VE GOT ANSWERS. BOOK A FREE CALL WITH OUR EXPERT STRATEGY TEAM TO TALK THROUGH YOUR BUSINESS GROWTH AND HOW WE CAN HELP.

If you're an entrepreneur that wants to build, scale and grow an online business that lasts with long-term content strategy, skills, and simple scaling systems – book a free Zoom call using the calendar below. We'll chat through how our Content Transformation System methodology can work for you, and help you grow.


Build and grow your online business, without breaking.
In The Content Transformation System, we teach coaches, service providers, and experts exactly how to grow their online business using long-lasting content marketing strategy, business skills, and simple people systems.

Watch the Methodology (Free Class)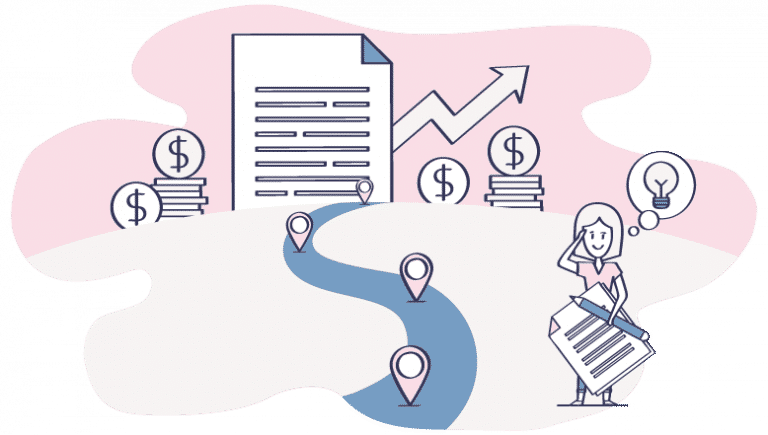 Imagine if…
YOU DITCHED STAGNANT REVENUE AND CONSTANT SETBACKS.
Switch disorganization for a crystal-clear focus in the right areas using our practitioner-first approach inside
The Content Transformation System. You are an expert already. You simply need the skills to grow your
YOU GAINED BOTH SHORT-TERM AND LONG-TERM CLARITY.
In the next 90 days, learn how to elevate your marketing, content, and replace yourself in your online
business. Then, get the blueprint on how to become exponentially known in the next few years by building
evergreen sales vehicles, with the templates and how-to on each vehicle.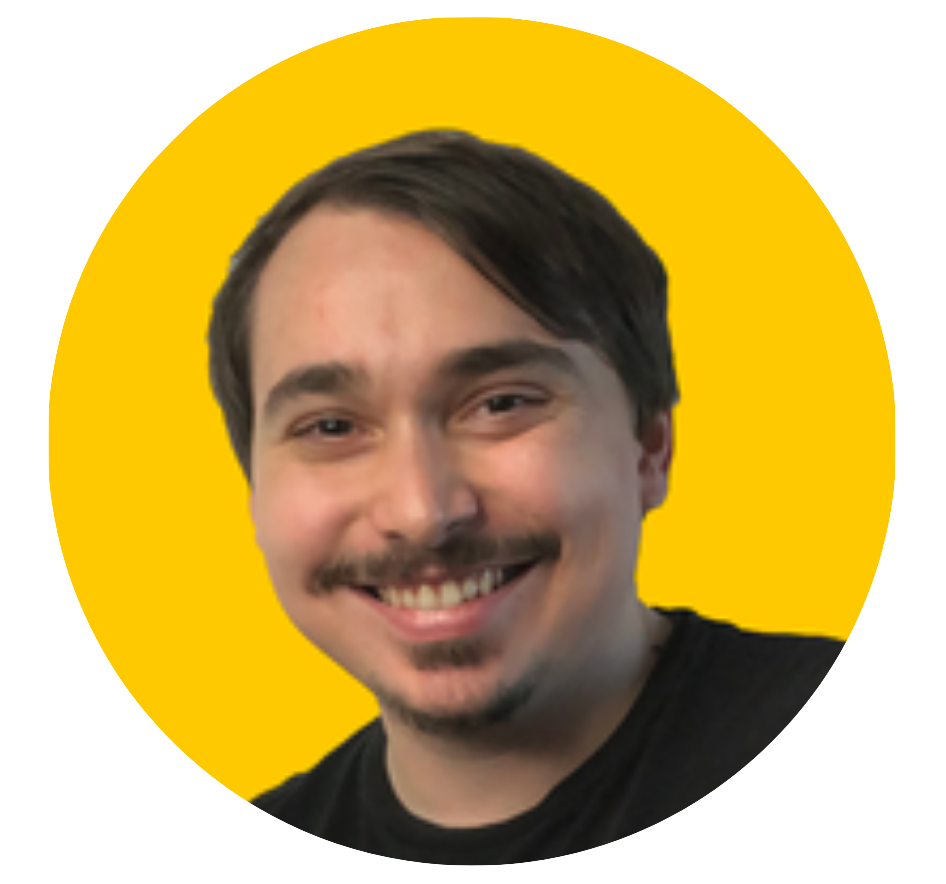 DAVID EXPERIENCED A 400% INCREASE IN ORGANIC TRAFFIC IN 30 DAYS
"CTS is an invaluable resource if you're serious about scaling your business AND your content – because you'll have guidance from experts who are all helping you to build a sustainable online business.
While other courses and creators are preaching 'get rich quick' schemes, Julia gives you realistic milestones and systems to help take your business AND your content to the next level.
This is the stuff I was missing for so long that has been holding me back from scaling my business, and it would have taken me YEARS to learn it all on my own."
—David Martin, UXHACKS.com
Revenue in your online business comes from strategy, real skills, and systems. (Not luck.) And the more you know, the more you grow.
ENROLL IN THE LAST BUSINESS-BUILDING PROGRAM YOU'LL EVER NEED
Enroll Today!
Coupons are applied in the cart
FAQs
Content Transformation© is a one-year methodology-driven video curriculum and group coaching experience (with a 12-month commitment) dedicated to helping you build and create predictable, scalable revenue from your online business so that you can focus your energy on creating real, lasting impact in your communities and the world you live in.
Why is it one year?
Ever heard the phrase "Rome wasn't built in a day"?
Well, neither is a sustainable business! We don't want to promise anything overnight or set unrealistic expectations. And we're one of the VERY few coaching programs that will be real with you about this.
But we will be with you in the trenches. As one example, we've had members spend two months on the market messaging (ICA, business drivers) lessons ALONE, and get live coaching during that phase that helped them with everything else (i.e. content creation, client targeting). Get your foundations right, a long term-plan for growth down, and Rome will be built sooner rather than later. And that's what we're all about here–helping you achieve results.
In the Content Transformation© System, we do business differently. We don't want you to rely on ads alone or a social media following to create consistent income and get known in your marketplace. And you won't. Your brand will be able to stand tall, on real estate you own, with a consistent way to earn leads, delegate, and grow over time. You'll have the blueprint to get known in BIG ways in your industry. The ship is here – you just need to jump in and be willing to set sail patiently to your new destination.
No more hamster-wheel strategies. More time celebrating success while having FUN!
This truly depends on you. We're giving you the exact steps to follow to build and grow your online business, but it's on you to DO the work.
We've had clients who cleared their calendars, planted themselves in their desk chair, and got their systems and content calendar up and running in a week or two. Then there are others who have taken months to establish clarity in their marketplace, FIRST.
So it's not as much a matter of how quickly you'll start seeing results… it's a question of how quickly do you WANT or NEED to go? Only after you get things implemented and launched, will you have the data you need to measure results (i.e. traffic, leads, sales).
Julia has created every single part of this program (all the videos and content). It is her brainchild. You are enrolling in a program led and created by her. Julia will be active during the live sessions and available for 1:1 help with you in the student group. She'll answer questions, provide feedback, and share her private notes to address common pain points. You also have a private form inside CTS curriculum to reach Julia.
Your success is paramount to us, and is a key reason why we are not offering a money-back guarantee, but instead a guarantee of proven methodologies if you put in the work. We want you set on going forward with your own success from the minute you enroll, and not looking back. This powerful plunge forward alone creates momentum that the world, and your business, takes notice of.