Is mindfulness escaping you? Feeling you can't "sustain" when creating successful content?
Sure, you have the skills.
You've been at it for years.
You've had some wins with your content.
But the problem is, you're tired.
Actually, "tired" is too superficial a word for what you're feeling.
You're exhausted to the bone.
Burnt out.
You wake up each morning with a huge weight on your shoulders.
You sit staring at a blank page and blinking cursor for hours.
You're no longer as excited and passionate as you used to be when you were just starting out.
You're dragging your feet to your workspace every day.
All this has you thinking, "What's going on? Was I wrong in choosing my career path? Am I a washed-out content creator? What can I do to bring the light and inspiration back to my life?"
If this is you, I hear you.
You're going through a path a ton of skilled content creators do.
It's called burnout, and while it's normal…
…it can take you forever to get out of this stage.
If you want a faster route out of it, my all-new mindfulness course is here to help. (A ton.)
Why You're Losing Mindfulness And Burning Out (Hint: It's Not Because You Hate What You Do)
The truth is, burnout is scary.
If you're going through it right now, I feel you. 💯
Waking up unexcited about life and your work is scary.
Hating what you do (or thinking you hate it) is scary.
Being this close to giving up is scary.
And all the while, your head is buzzing with questions.
"Should I get a new job?"
"Was I never meant to be a content creator?"
"Am I the type of person who can never finish what they started?"
If you're asking these questions, I'm here to tell you: the answer is NO.
No, you shouldn't go do something else. (Unless you've always hated what you do, which I don't think is the case. In fact, I bet you once adored it.)
No, it's not that you weren't "meant" to be a content creator. No one is meant to be anything. We do what we love, and learn to do it better every day.
And no, you don't have a short attention span. You're not a quitter who can't finish what they started. (In fact, the reason you're reading this right now is because you don't want to quit.)
The real reason behind burnout, then?
Your mindset.
That's right!
I'm living proof of this truth.
Here's my story.
Hi! I'm Julia Mccoy, And I'm A Recovering Workaholic. I Went From Burnout And Exhaustion To Unlocking The Secret To Health, Happiness, And A Ton Of Awesome Content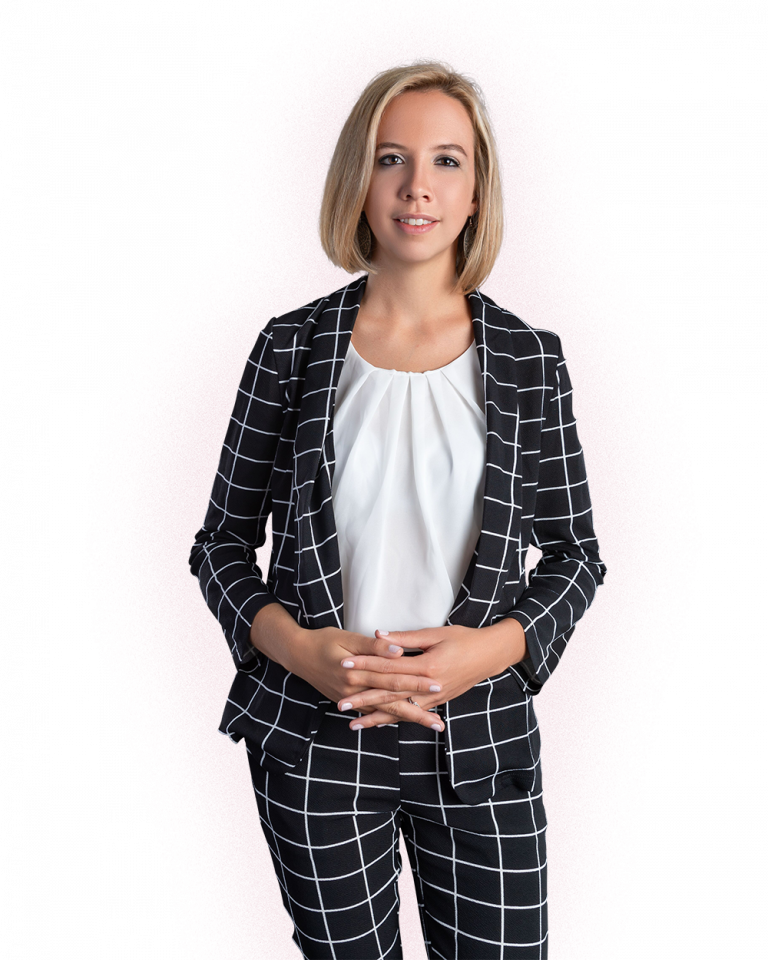 The truth is, I have so much on my plate these days.
Here's a quick list of the stuff I do:
Superwoman, you think?
Honestly: Nah. I'm not Superwoman.
And the truth is, I'm not even one of those annoying, perpetually grinning optimists who constantly yell in your ear that "the glass is half full."
In reality, I'm a mega pessimist.
My pessimism/realism comes from growing up in a cult and living below poverty level for 2/3 of my life. (Read my story here.)
So, then…I'm simply super passionate about what I do.
Right?
It's not even that, either.
Because the truth is, I've been a content creator for 10+ years.
And while I love what I do…my first five years were a struggle.
I was exhausted and burnt out.
I was dragging myself to work every morning.
I was reactive, rushing to meet deadlines without enjoying what I was doing.
The first thing I was doing every day wasn't time for my daughter. My family. Mindfulness. It was work.
And here's the crazy part… back then, I was actually achieving much less then than I'm achieving now.
In short, I was just like you.
But all this changed when I discovered the secrets to a healthy, happy, productive mindset and mindfulness routine...that I practice Daily, even on the weekends.
The truth is, I want the same for you.
I want you to stop feeling exhausted, scared, and burnt out.
I want you to become your best self as a content creator.
That's exactly why I decided to create my one-hour course, The Mindfulness for Creators Course.
Mindfulness Course: Mindfulness For Creators, Daily
Practices To Help You Go From Reactive And Stressed To
Proactive And Focused
Here's a truth I've learned through 10+ years as a content creator.
Tricks and hacks for productivity might get you temporary results…
…but they'll never last.
In the end, it comes down to mindfulness.
Cultivate and actively practice mindfulness, and the right grounding techniques (which I teach in Mindfulness for Creators!), and you'll achieve MUCH more than you ever thought possible.
The next question: how do you cultivate the right creator mindfulness?
That's exactly what I teach in The Mindfulness for Creators Course.
Inside The Mindfulness for Creators Course, I'll show you the exact steps to get from a negative, reactive, and stressed-out mindset…
…to creating a ton of powerful content, waking up every day feeling excited, and knowing you CAN build a loving family while running multiple businesses.
The course has three main modules, each one focusing on one of my ten-year "secrets" to a successful mental mindset and life as a content creator.
These modules center around:
Module 1: Mindset. Inside this module, I'll show you what my daily routines and practices are like. This includes a morning "ritual" that I've proven increases my productivity by up to 50%. (You can practice the exact routines I do, or use them as inspiration as you build your own.)
Module 2: Setting. This module is all about creating the kind of space that brings out your creative powers. I'll walk you through every setup in my house, share tips and methods on how to work in small spaces, show you how to set up your workspace, give you a list of the tools I use to save time and energy, and much more.
Module 3: Nutrition. In this module, I'll share with you how I went from getting sick every other month, to going an entire year without a single illness. I'm not a diet coach, and I don't claim to be. But I'll show you what worked for me, as a real-life, full-time digital practitioner, and how you can use food to improve your own life, get rid of brain fog, and boost productivity to amazing heights.
Know what else you'll love about this course?
It's not created like those generic info videos you find online.
It's a personal experience…for you.
This course is all about you.
That's why the video modules are filled with beautifully filmed & illustrative videos, but there are also text-based summaries, lessons, homework, and real-time exercises to help you instill your new mindset.
Plus, you'll have access to an exclusive student group where you can ask me questions and meet other creators who are going through the same stuff you are.
Honestly, just the student group is worth the price of this whole course.
I started out on my journey with a network list of zero, and realize I could have achieved my success faster if I'd focused more on meeting fellow entrepreneurs and content creators.
Now, all this brings us to the question: how much is a new mindset worth to you?
Honestly, to me, it's worth over $5,000,000.
I'm not kidding. If I quit when I was burnt out and exhausted, I would never have made it to today, where my content agency has gained 5,000+ happy clients and surpassed the 7-figure mark. Yes. We've made $5M and more.
I never would have written five books, created courses and workshops, or met the awesome consulting clients I've worked with.
So if you ask me, the lessons I learned on mindfulness are worth more than my seven-figure income.
My mindfulness routines are priceless to me today. I have seen more income come as a direct result of not being reactive, but being proactive and wise.
But they don't have to cost you that much.
In fact, since I'm launching The Mindfulness for Creators Course for the first time from August 24-31…
…you can grab a lifetime seat inside it for only $47.
I've put in a few thousand into illustrations and beautifying the course content…
So, of course, it won't always be this cheap.
I plan to open enrollments for only one week.
After the week is over, I'll close it for a few months.
Then, I'll open it again at a much higher price.
So if you're ready to take your creativity to the next level…
…do the things you've always planned but never had the time or energy to do…
…and feel excited, passionate, and happy every single day…
Sign up for The Mindfulness for Creators Course waitlist today, and get it at an incredibly mind-blowing low price for one week when we open and test the waters with our first launch.
You won't regret it.
Who Is The Mindfulness For Creators Course For?
Writers and content creators: If your job includes "writing" or "creating content" in any capacity, which is incredibly draining brainwork, you NEED this course.
Entrepreneurs: With this course, you'll build daily practice that will put you in a better mindset and position to earn and be more.
Brands & Teams: Empower your entire team with a truly life-giving mindfulness course, and give them routines to next-level the heck out of their day.
All industries: The mindfulness skills I teach in this course apply to you no matter what kind of product or service you offer (or even if you don't offer a product or service, but just want to gain a following online for fun!)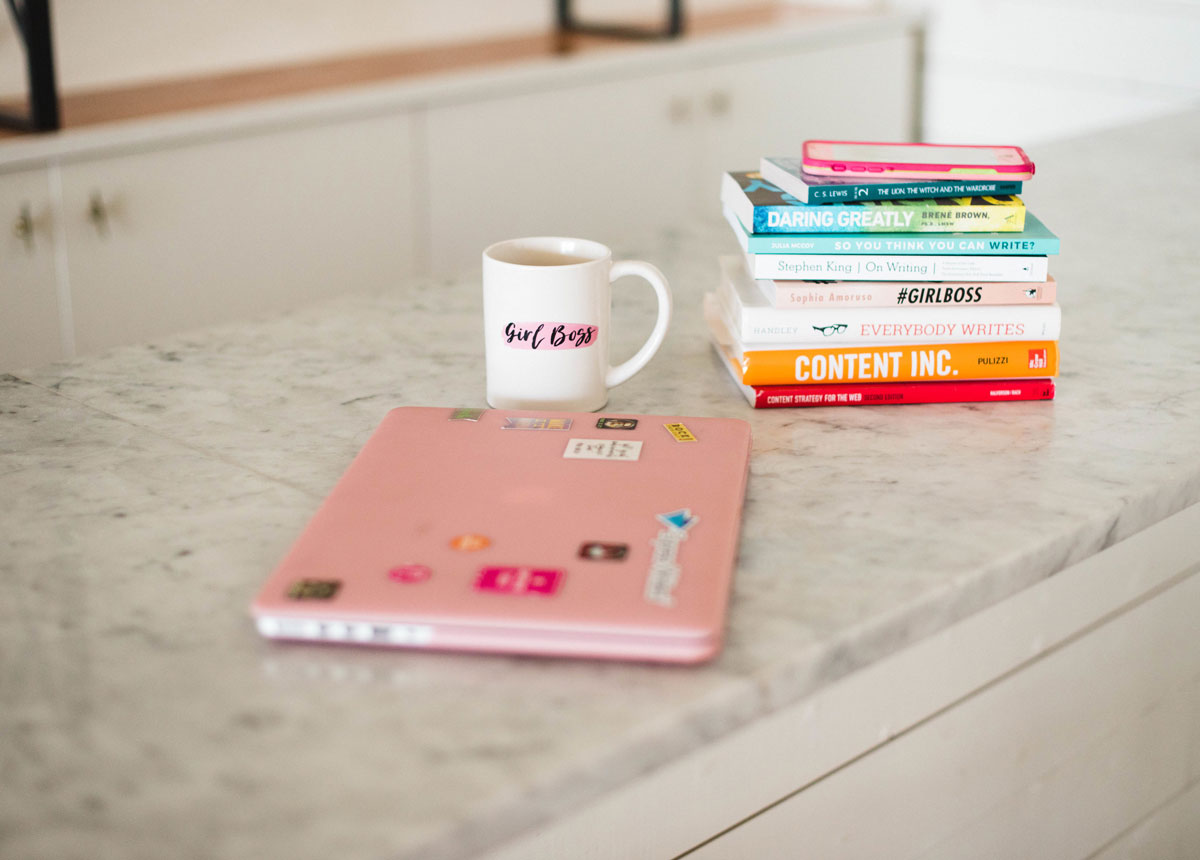 The Mindfulness For Creators Course: Daily Practices To Go From Reactive And Stressed To Proactive And Focused


What's Inside
When you enroll, you get INSTANT access to this brand new course and the beautiful, uplifting video content inside. The Mindfulness for Creators Course is for creators striving to achieve THE perfect work-life balance and gain back sanity, joy, and creativity. This course is packed with never-before-seen content from Julia's own daily practices and rituals, teaching you how to be your best self, on a daily basis.
MODULE 1: MINDSET
In Module 1 of The Mindfulness for Creators Course, you'll learn:
WHERE I set intentional space for a quiet, nature-filled grounding ritual every morning
WHY and HOW routine matters (every single day!) to going from pessimist to successful optimist
What types of mindsets you need to overcome (with real-time, hands-on exercises that have you identifying and unlearning)
How to structure a morning routine that you love
Why and how exercise and reading fits into a grounding routine
When you press "complete" on Module One you'll:
Know the mindsets you want to identify and leave behind (GROWTH)
Know EXACTLY what goes into a morning routine that equals more success and wealth
Have a finished plan for your own customized morning routine to begin using
MODULE 2: SETTINGS
In Module 2, you'll learn:
WHY & HOW setting plays into your work-life balance in a big way
A walkthrough of every single nook and office in Julia's house
How to set up multiple "work corners" and a dedicated, truly ergonomic home office
How to manage family and schedule
How to work in sprints and manage big tasks by "seasons"
When you press "complete" on Module Two you'll:
Know exactly how to set up your house for a healthy work-from-home setting.
Have a backup plan in place and locations near you identified that you can go to for an "escape" if your home isn't always quiet.
Have a shortlist of tools to get that will transform your wrist and hand health.
Both Module One and Module Two are packed with hands-on exercises, so you're stopping to build mindset practices and your own customized morning routines, as you learn Julia's secrets.
MODULE 3: NUTRITION
In Module 3, you'll learn:
WHY & HOW nutrition adds another 50-70% in creative mental function and capacity
Julia's personal story of switching to clean foods that keep her body healthy and her mind strong
A look at Julia's fridge and cookbooks so you can set up your own healthy kitchen
The Final Steps: Complete the course with a memory-testing quiz.
Get The Mindfulness For Creators Course
Build Daily Practices To Go From Reactive And Stressed To Proactive And Focused
You'll have lifetime access. I hope to say hello to you in our new course & the private student group! This course will be a gamechanger. ♥️
Guarantees On The Mindfulness Course
Can You Remind Me Of The Content Hacker™ Guarantee?
We offer a 14-day money-back guarantee. We want you to take zero percent of the risk — we're taking all of it! But, this course isn't for students who plan to binge-watch all the videos and download all the materials, or simply get their toes wet and "see" without commitment, then decide to ask us for their money back.
To receive our 100% money-back guarantee, there is a requirement: you'll have to study the whole course and complete all the exercises. If you put serious work ethic into it and still don't see improvement in your writing, you're entitled to a full refund.
That being said, I'm super confident this won't happen. When you go through the course, watch the videos, and do the exercises YOU WILL learn real skills that will help you avoid burnout.
Take a day to go over this course. Focus on it. Absorb my lessons and do your best with the exercises. Then, spend at least a full week testing your new skills. By the end of your guarantee period, you're more likely to email me with your success story than with a refund request.