What's In the Content Hacker Academy Learn How to Find Hot Topics Workshop
An over-your-shoulder one-hour class, covering at an in-depth level how to use BuzzSumo to discover hot topics for any niche.
Learn hot topic strategies in the shortest amount of time possible, and exit this workshop with client or boss-ready skills.

Led by Julia McCoy, content marketing leader. The workshop videos, templates, and student workbook unlocks immediately when you enroll.
Agencies & Teams
Increase your team's ability in content data research, an important skill in content marketing in the 2020s, by enrolling them in this workshop on how to do just that with BuzzSumo. Bosses, get ready to see your team produce results!
Marketers
Marketers, learn the important and in-demand skill of content data research and how to uncover hot topics for any industries that will draw in readers. Use Julia's ten-year proven strategies with one of the best content data tools, BuzzSumo.
Quick question for you.
What do you do when your audience ignores your content?
I know, it's tough.
You spend hours brainstorming your next blog's topic.
Then, you sit down for an extra day or two to write it.
You polish it until it shines.
Finally, you hold your breath and click "publish" on what you consider one of the best pieces of content you've ever written.
You wait.
A minute passes. An hour. A week. A month.
Nothing happens.
Your audience is ignoring you.
And that's not the worst of it.
Because each week, you repeat the whole process.
Brainstorm. Write. Publish. Scratch your head when no one seems to care about your content.
When will this end?
Is there a way you can consistently and confidently publish content you're 100% sure your audience will adore?
(Hint: there is.)
The Secret Behind Why Your Content Is Getting Ignored
(It's Probably Not What You Expect)
Ok, if you're doubting that you were "meant to be a writer"…
…it's time to stop.
The truth is, I don't believe anyone was born to be a writer.
In fact, no one was "born to be" anything.
We discover what we love to do and build the skills that allow us to do it better.
Sounds unromantic, but it's 100% true.
The same is true with writing.
Anyone can work to become a superb writer.
So if you've honed and polished your skills for some time, and your audience is still ignoring you…
…it probably isn't because you suck at writing.
 It's because they're not interested in what you're saying.
Let it sink in, and it'll make sense.
People don't go online to read, they go online to solve a problem.
Reading is a necessary evil your audience goes through to get what they want.
If you don't give them what they need, they'll leave, no matter how awesome your writing skills are.
Make sense?
I mean, you wouldn't read a 3,000-word piece on square-shaped onions if you don't care what shape your onions are, right?
It doesn't matter how well-written the content is.
Ok, let's get this straight once and for all.
If your audience is ignoring your content, it's not because you weren't born to be a writer.
It's simply because you're not writing about the stuff they're interested in.
Period.

Want to Dive into Your Audience's Brain and Discover the Topics They'll Adore?
I know, it sounds like the stuff of fairytales.
Imagine if you could do it.
Pick your audience's brain to find out exactly what kind of content they want to consume at the moment.
I say "at the moment" because your audience is continuously changing.
They'll love a topic one month, then completely abandon it the next.
What if you could always stay ahead and know what to publish to get instant engagement, shares, and hot leads?
The amazing news: there is a way to do this.
There is a way to:
Know what topics your audience is consuming right now
Get a constant stream of topic ideas they'll love
Never wake up in the morning panicking, with no idea what you'll write and publish next
So, are you ready?
Ready to go from having zero idea why your audience is ignoring your content…
…to waking up every morning feeling confident they'll love everything you publish?
If you're shouting "YES," you've come to the right place.
How to Find Hot Topics with BuzzSumo: My One-Hour Workshop Teaching You How to WOW Your Audience with Content They Adore
Want to know the secrets I (and other successful online writers) use to never run out of content ideas, and consistently publish pieces that get a ton of engagements?
I'd love to help you.
That's exactly why I created the How to Find Hot Topics with BuzzSumo workshop.
BuzzSumo is a tool I absolutely love, and I use it whenever I do content strategy.
Now, the truth is, you can subscribe to BuzzSumo and do research on the top-shared content on multiple platforms yourself.
And you can go online and read or watch guides that'll help you navigate the tool.
But if you want a step-by-step guide and my secret sauce to using it to discover and plan awesome topics…
…you'll want to watch my one-hour workshop.
Inside How to Find Hot Topics with BuzzSumo, I'll show you my personal formula for using BuzzSumo to find rave-worthy content ideas.
I'll teach you:
My secret sauce on using the content discovery tool to spark up brand-new topic ideas I'm 100% sure my audience will love
A step-by-step process for finding the top-shared pieces of any website, so you can discover exactly what topics your audience is engaging with in real time
Tips and tricks on spying on your competitors and learning what's working for them, and what's not
How to know when to go for a topic, and when to leave it completely alone
And so much more!
Now, here's something you'll love about this workshop.
It's not like those generic, regurgitated guides that read like a manual on using a tool.
It's a collection of my personal secrets and real strategies I use for my own topic discovery process.
Plus, I've crafted the workshop to be a personal experience for you. I've included a downloadable workbook, guides, examples, and over-the-shoulder videos in which I show you how to do everything step-by-step. As a special bonus, you'll also have access to an exclusive group where you can ask questions and meet other awesome entrepreneurs and freelancers like you.
My promise to you with this workshop is that in only one hour, you'll say good-bye to burnout, confusion, and publishing content no one reads…
…and hello to finding out exactly what your audience wants and confidently planning and publishing content that gets a ton of engagements.
Hi! I'm Julia McCoy, and I've Been Writing Hot Content for Over a Decade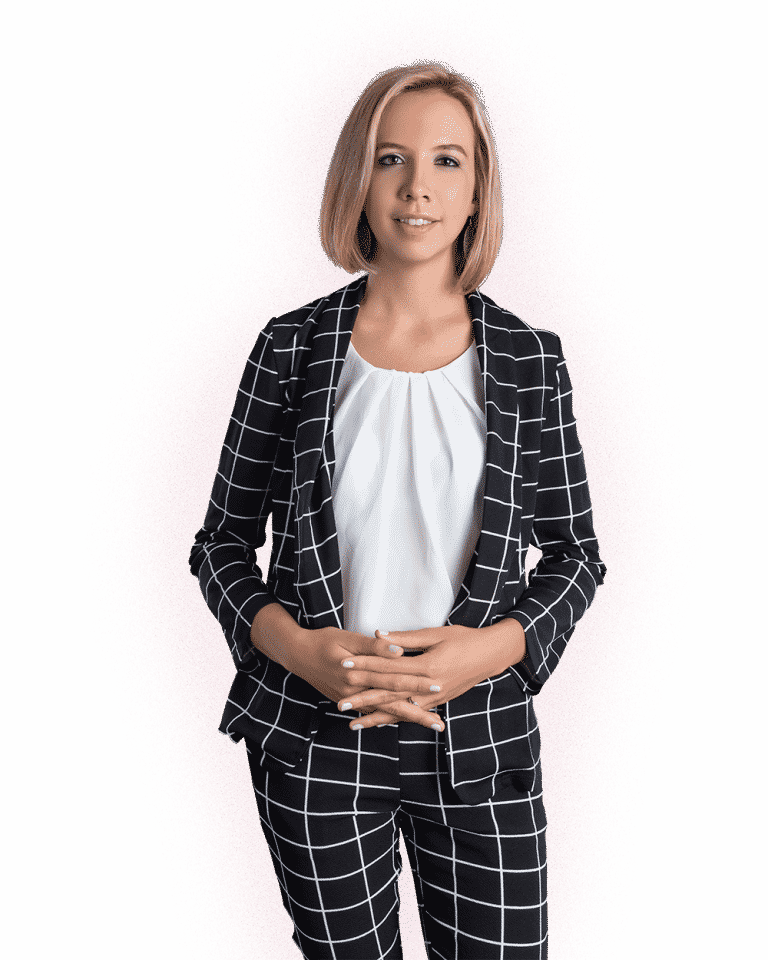 I'll be honest with you.
There's a ton of techniques you can use to brainstorm content topics.
You can take the long route and experiment with every one of them until you find what works for you.
But if you want to take the shortcut, you can learn a powerful, proven-and-tested strategy from me.
Can you trust me to guide you in the right direction?
YES.
That's because I've been crafting hot content for over a decade.
And the truth is, it didn't always go well.
There was a time when I was like you: lost, confused, burnt out, publishing content my audience didn't care for.
I didn't stay that way forever, though.
I learned everything I could about content that works. I experimented with different techniques. I tried and failed countless times.
Finally, I landed on a strategy that worked. I built my formula and secret sauce for never running out of rave-worthy, shareable topics my audience loves.
Now, I'm not telling you this to brag.
I'm telling you to let you know that if your audience is ignoring your content right now…
…that's totally OK.
We all start somewhere.
And with my one-hour workshop, How to Find Hot Topics with BuzzSumo, I'll give you the formula I've perfected over years of writing hot content…
…so you can skip the guesswork and start crafting your own crave-worthy pieces today.

Case Study: 140,000+ Readers from One Hot Topic
Now, maybe you're asking, "What can I expect when I use your content discovery process, Julia?"
Will I get a few extra shares on my content?
A hundred hot leads, maybe?
I'm telling you: you'll get much more than that.
You see, BuzzSumo + my personal topic discovery process are a superpower combo.
I use them whenever I write for both my own blog and guest posts on popular publications like Entrepreneur and Search Engine Journal.
Do they work?
You bet.
In fact, a recent guest post of mine on SEJ made it to top-read content of the month and pulled in 140,000 readers!
I've received gift cards from their editorial team (and payments, too) for making it to top-read. ♥️

That's the power of having the data + the strategies to land brilliant content ideas you know your audience will adore.
Now, your turn.
Are you ready to discover those topics that'll bring in tens or even hundreds of thousands of readers?
What Students Say About The Content Hacker™ Academy
A Sneak Peek into the How to Discover Hot Topics with BuzzSumo Workshop
When you enroll in the How to Discover Hot Topics with BuzzSumo workshop, you'll get instant lifetime access to the one-hour training workshop. You'll also get a downloadable workbook, charts, exercises, and everything you need to get the success you dream of with content your audience craves.
Here's a quick look inside the workshop:
Introduction and Welcome! I give you pointers on what to expect and how you can best use the workshop.
How to Use BuzzSumo to Uncover Hot Blog Topics. The techniques I use to discover steaming content topics for any industry.
How to Use BuzzSumo for Our Sites and/or Client Sites. How to discover and plan topics if you (or your client) don't have a website yet.
How to Use BuzzSumo to Uncover YouTube Topics. My secret sauce for discovery what's hot on YouTube for any industry, and using what I find to create my own share-worthy videos.
How to Use BuzzSumo to Uncover Hot Questions People Ask NOW in Your Niche. Learn what people are asking in real-time, so you know immediately what kind of content they want to consume.
Workshop Exercise: Pull 5 Topics. Now, it's your turn! Use your newfound skills to find 5 hot topics in your industry.
How to Discover Hot Topics with BuzzSumo: Know Exactly What Topics Your Audience Craves (Workshop)
When you enroll in How to Discover Hot Topics with BuzzSumo, you'll get instant lifetime access to the one-hour training workshop. You'll also get a downloadable workbook, template, guides, and everything you need to master hot topic discovery, so you never again post content no one cares about.

$27
ONE-TIME PAYMENT
Over-Julia's-shoulder topic research strategies
Learn three different strategies to uncover topics that will push your site to most-read, using data-backed patterns uncovered in BuzzSumo
1-hour workshop recorded by Julia, produced by our video team
Private student group with lifetime access to Julia
Lifetime student community & workshop access
The Content Hacker™ Satisfaction Guarantee
We offer a 7-day money-back guarantee. We want you to take zero percent of the risk — we're taking all of it! But, this workshop isn't for students who plan to binge-watch all the videos and download all the materials, or simply get their toes wet and "see" without commitment, then decide to ask us for their money back.
To receive our 100% money-back guarantee, there is a requirement: you'll have to study the whole workshop and complete all the exercises. If you put serious work ethic into it and still don't see improvement in topic discovery, you're entitled to a full refund.
That being said, I'm super confident this won't happen. When you go through the course, watch the videos, and do the exercises, YOU WILL learn the skills and techniques behind writing content your audience can't wait to consume. Guaranteed!
See you inside! – Julia