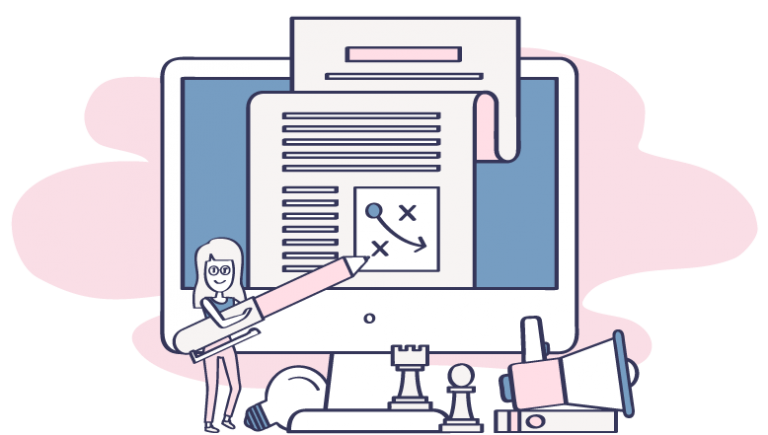 Are you an entrepreneur, freelancer or marketer looking for practical content strategy guidance?
Do you need to learn how to build and set up a successful brand from scratch… the content marketing way? Is this a skill you need to learn how to do successfully for you or your clients?
You're exactly who I built this course for.
My Content Strategy & Marketing Course (CS&M) will help you develop a step-by-step content strategy from scratch using step-by-step, guided training with signature content hacking techniques, proven methodology, and real, hands-on Brand Strategy Exercises, taught across six modules in over 80 short videos, with six student workbooks.
Don't waste your time on free or DIY Content formulae any longer
There's a lot of information about content strategy out there.
In fact, if you were to Google it, there's over 1.5 billion results in existence.
Everyone has an opinion on how to implement a strategy, how to create content, and how to track success.
But not everyone can say that they've taken a business from $0 to $4+ million solely through content marketing in just seven years. I can. And not everyone has built a reputation on finding simple, yet powerful, content hacks that can build your brand faster than you ever thought possible. I have. With me as your expert practitioner at the helm, this is the course that will show you how to implement real success.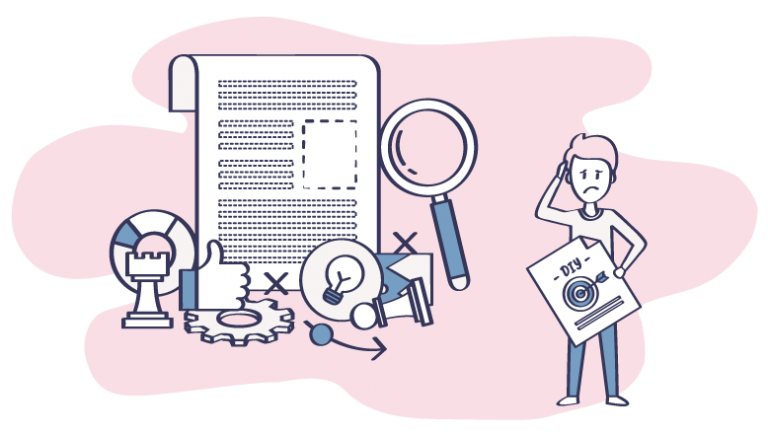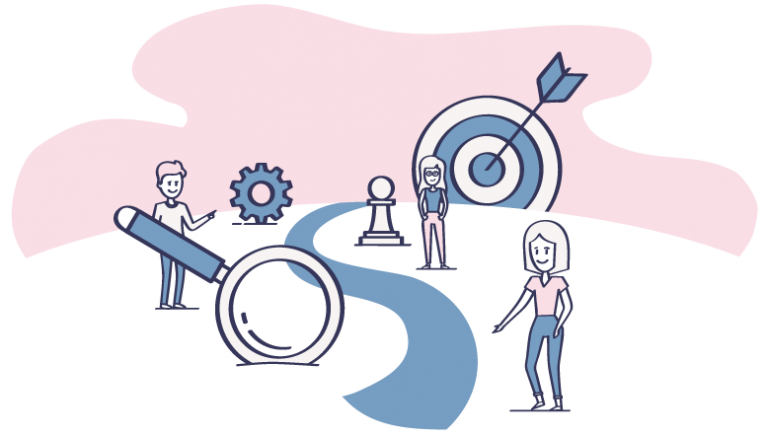 Since launching as one of the first practical certification programs with mentoring that existed in the content strategy industry, I've had the honor of training and certifying dozens and dozens of content strategists.
The PATHWAY to an effective, high-ROI content strategy that provide radical ranking power is here. Everything in my program is taught step-by-step. No confusion about what tools to use and how to use them. No worries about how to handle content analysis, trend-setting topic discovery, and search engine tactics to leverage content's high ROI for your brand. No fretting over finding your ideal audience type any longer. And that's just the beginning. All the techniques of profitable content marketing are here.
Can you say… content strategy superhero?
With The Content Strategy & Marketing Course you can take your — or your client's — brand to the next level in just six weeks.
Six weeks. A month-and-a-half. Forty-five days. That's how long it takes to be a wizard at content strategy when you use my formulas and training inside the Content Strategy & Marketing Course.
With content templates, software savings codes, and bonus tutorials added and updated every year, this is the content marketing course you'll come back to, again and again.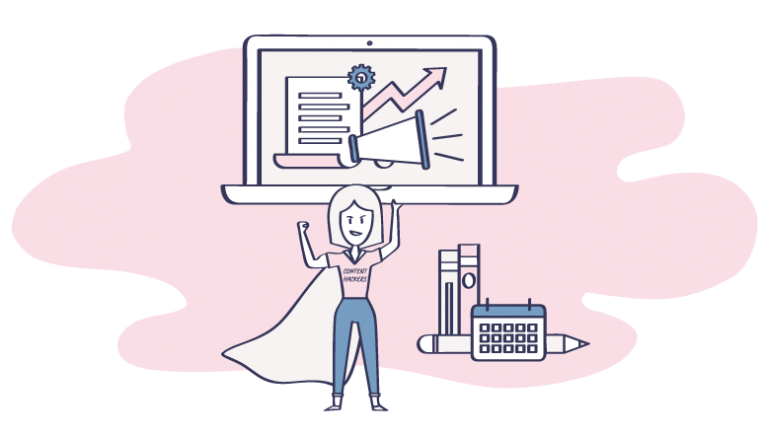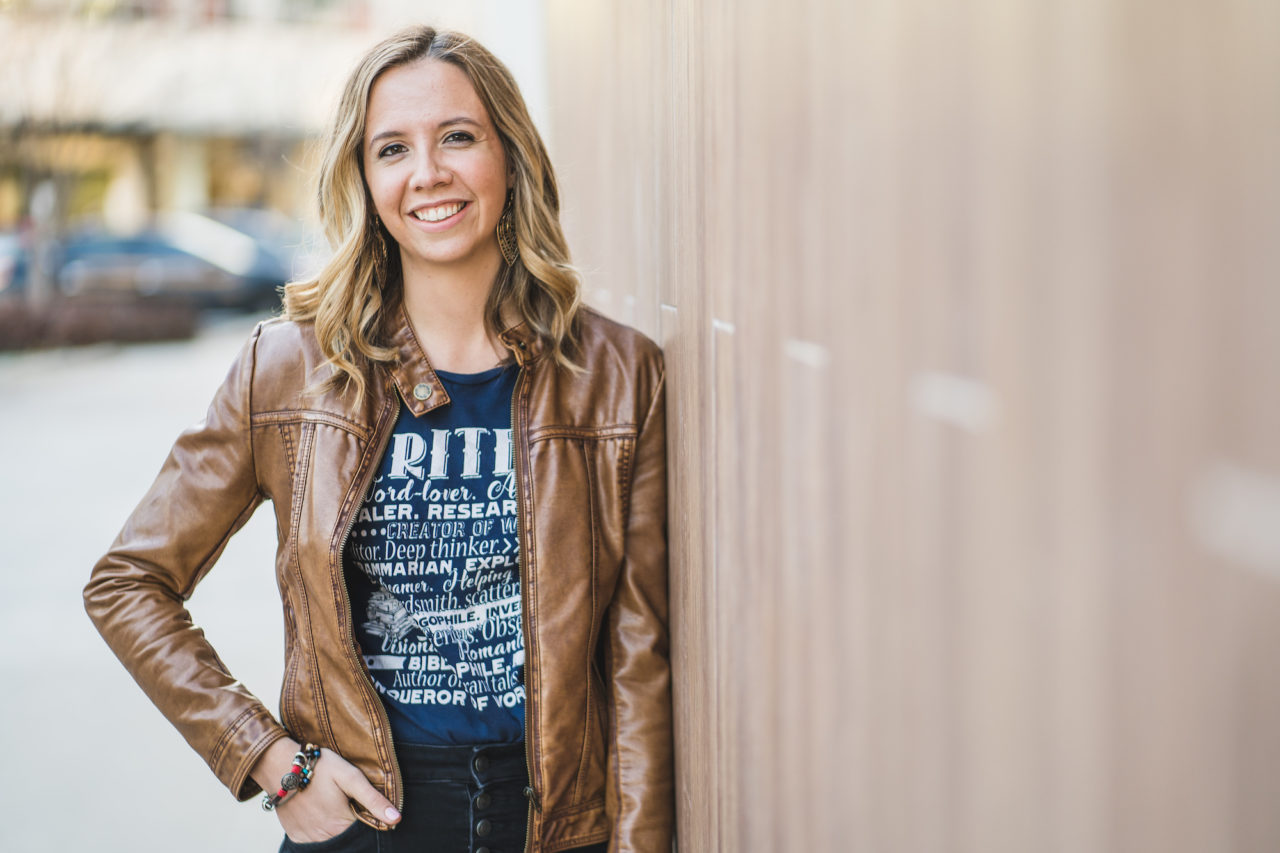 MEET YOUR INSTRUCTOR
Julia McCoy
Julia McCoy is a serial entrepreneur and content marketer, with a knack for writing, creating and building successful ventures through content marketing. Back in 2011, she founded her content agency, Express Writers after dropping out of college, with nothing but a hope, dream, and $75. Today, her writing agency has over 90 members on staff, and has earned over $5 million in revenue.
Become a content strategy superhero: Get this incredible offer on my signature course for revenue- producing content marketing
Want to know what others are saying about this course?
our student happiness ( and results!) is through proof! : Check it out
10 Hands-on Brand strategy exercises
Inside the course, you're actually building these ten parts of a brand content strategy:
1. Brand Strategy Foundational Exercise: Discovering Your Content Differentiation Factor (CDF)
2. Brand Strategy Target Audience: Build New/ Audience Persona & Brand Content Style Guidelines
3. Brand Strategy Content: Outline Goals for Content Success
4. Brand Strategy Research: Create a Comprehensive Keyword Report (Exercise)
5. Brand Strategy High-Velocity Content: Guest Blogging Column Discovery (Exercise)
6. Brand Strategy Social Media Presence Discovery (Exercise)
7. Trending/Hot Topic Discovery from a Web Crawl & BuzzSumo Research (Brand Strategy Exercises)
8. Brand Strategy Content: Formulate High-ROI Content Topics & Hooks
9. Brand Strategy Upkeep: Set a Budget
10. Brand Strategy Upkeep: Create An Editorial Calendar