What's In the Content Hacker Academy Technical & Content SEO Workshop?
Value-packed one-hour class, focused on helping you build solid, tangible technical and content SEO skills in the shortest amount of time possible. Led by Julia McCoy and guest expert Alexander Rodriguez, a full-time SEO and CRO consultant. Your video content, templates, and student workbooks unlock immediately when you enroll.
Marketers & Freelancers
Marketers, learn the important skill of technical SEO from a holistic yet practical content perspective. Use this to build your presence, sell your services (writing or any SEO service) to your clients, and upgrade your personal SEO knowledge.
Agencies & Teams
Learn the "how" of technical and content SEO, and produce better results across the board. Ask your boss to secure seats so your content team joins in this workshop, and everyone builds this skill. Bosses, get ready to see more knowledge!

Tired of getting zero visitors to your website? 
Sure, it's frustrating.
I mean, you spent all that time (and maybe even money) building your site.
You did your best and designed it to stand out in a messy, noisy digital world.
And yes, it looks great.
But there's a problem: nobody is noticing it.
It gets nowhere near page #1 of Google.
The tiny trickle of visitors you get are all your close friends and grandparents.
This makes you wonder, "What's going on?"
Why are some less beautiful websites pulling in a ton of leads and revenue, while my super attractive one gets ignored?
Is there a blueprint for turning my website into a superstar that ranks on Google and gets a steady stream of high-quality traffic?
(Hint: there is.)
The Secret Behind Content and Sites that Rank
(It's Not What You Expect)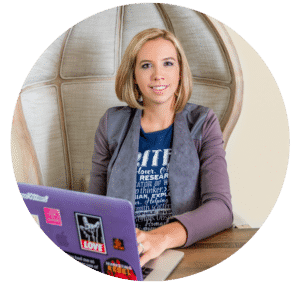 Let me ask you something.
What's the first thing that pops into your mind when you think of successful websites?
If I'm right, you thought of design.
Surely masterfully designed and artistic websites pull in all the traffic.
Right?
Wrong.
Because here's the scary part: going too heavy on design can hurt instead of help you.
Yup, design has its place.
But you need to think of it as secondary to other aspects that play a bigger role in getting and converting traffic.
Want to know what one of the main aspects for pulling in traffic is?
Technical SEO.
I know, it sounds scary.
You're probably thinking of techy gurus with large glasses slumped behind computers at 4am.
That's not true.
SEO is super cool, plus you can easily learn to do it.
What's amazing is that your content could actually be ranking well right now, but you're missing out on all the goodies because of a few tiny tweaks you failed to do.
Now, will building content with technical SEO be worth it?
YES.
With it, you'll gain top spots on Google, and dibs on the seven billion daily searches done there.

Learn the Technical and Content Sides of SEO
and Gain Top Spots in Google
What if I told you that you could go from lost and confused because your website and content are bringing in zero traffic and leads…
…to consistently ranking on Google and boosting your revenue through the roof?
And what if, in only one hour, you could learn all the skills you need to accomplish this goal?
Take this from me.
Technical SEO sounds like something you need to study for years, but it's not.
When you learn from the right people, you can absorb everything you need to know in only an hour.
Interested?
You've come to the right place.

Building Content with Technical SEO (with Alexander Rodriguez): A One-Hour Training Workshop Teaching You the Secrets Behind High-Ranking Websites and Content
Wishing for a top spot on Google's SERPs?
I'd love to help.
That's exactly why I invited Alexander Rodriguez to speak in my workshop, Building Content with Technical SEO.
Why Alexander?
Easy: his name is behind the success of the $2.8 billion website, WebMD.
Yup. His stellar technical SEO skills helped WebMD make it to top position on Google.
Another reason to trust Alexander: he's on my team, helping me with the technical side of our SEO.
In other words, Alexander is a superstar who knows what it takes to rank well.
And in my one-hour workshop, he'll show you the tips and tricks of the trade.
Inside Building Content with Technical SEO, he'll teach you:
The technical side of owning a website (fundamentals all site owners should know)
What to do to help Google find your site faster (skip this, and it could take you forever to start ranking on the SERPs)
The trick that "forces" Google to find your site
The top optimizations you shouldn't miss out on if you want your content to rank (these tiny tweaks may be the reason your content hasn't ranked until now!)
Top tools you can use to strategically plan your path to page #1 of Google (these tools are completely free)
The secret format for content that ranks
The steps you should take if you want your content to rank quickly
Common mistakes that are keeping you from ranking (and how to stay away from them)
The secret behind skyrocketing your ROI by using high-converting keywords
How to strategically place the right links in your content (so they lead to high conversion rates)
Plus, so much more!
Want to know the best part?
This lesson won't be a dull, lifeless textbook quickly typed up and thrown at you.
Nope.
I created this workshop to be as hands-on as possible.
Which means, we'll walk you through the secrets, tips, and formulas behind technical SEO.
We'll show you how it works and how you can do it yourself.
Plus, I've thrown in all the components you need to make this experience personal, including a downloadable workbook that summarizes the lessons, cheat sheets, guides, and access to an exclusive group where you can ask me questions and meet other like-minded entrepreneurs and freelancers.
In only one hour, you'll go from wondering if your website and content will ever be useful…
…to knowing the exact formula and steps that will take you to success.
My Special Guest, Alexander Rodriguez, the Name Behind the $2.8B Site, WebMD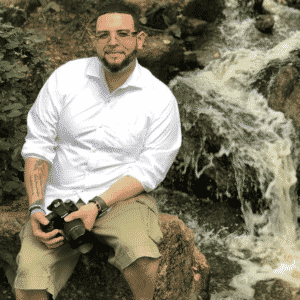 In my opinion, Alexander Rodriguez is a superstar.
Why?
Because his skills get results.
Now, I know you can go online and learn SEO for free.
You can pick up a few techniques here and there, and maybe some of them will work to improve your ranking on Google.
But here's a question for you:
Will you really be content with tiny bits of success?
If you're like me, you won't.
You'll want to go the whole way. See huge changes in your business. Grow your brand and revenue beyond your wildest dreams.
Sound like you?
Then Alexander is the teacher for you.
You see, what he's accomplished isn't something to be shrugged at.
He's done the SEO strategy and built content wireframes for huge websites, one of which is WebMD, which sold for $2.8 billion in 2017.
Can you do the same?
BIG YES.
I know because I'm on the way there as well. Through awesome content plus the right wireframes, I built Express Writers to have a saleable worth of over a million dollars.
What's shocking is you don't need years of study and trial.
You can learn all the skills and knowledge from Alexander today, in only one hour, then go ahead to build your own million or even billion-dollar brand.

What Students Say About The Content Hacker™ Academy

A Sneak Peek into the Building Content with Technical SEO Workshop
When you enroll in the Building Content with Technical SEO workshop, you'll get instant lifetime access to the one-hour training workshop. You'll also get a downloadable workbook, a template, examples, and everything you need to get the success you dream of with your website and content.
Here's a quick look inside the workshop:
Introduction & Welcome! I give you pointers on what to expect and how you can best use the workshop.
Tutorial with Julia: How I Manage the Tech Side of My Content. I take you behind the scenes of one of my websites and show you my blog and website structure.
Guest Expert Alex Rodriguez: Getting to Page 1 of Google. The secrets behind ranking on page #1 of Google, and how fast you can expect to get there.
Guest Expert Alex Rodriguez: What to Do if Your Content Isn't Ranking. If you have content out and you're not ranking, watch this. (Plus, free tools you can use to help you strategically map your way to page #1 of Google.)
Guest Expert Alex Rodriguez: On-Page SEO. The technical side of content: content wireframes to follow for better ranking on the SERPs.
Guest Expert Alex Rodriguez: Internal Linking for SEO & Site Structure. How much links matter, and how you can do it right.

Building Content with Technical SEO (with Alexander Rodriguez): Rank Quickly on Page #1 of Google
When you enroll in Building Content with Technical SEO, you'll get instant lifetime access to the one-hour training workshop. You'll also get a downloadable workbook, template, guides, and everything you need to master technical SEO so you can start ranking on page #1 of Google and skyrocketing your leads and revenue.
ONE-TIME PAYMENT
$27
1 module & accompanying guides, SEO template, & worksheets
Learn the secrets behind technical and content SEO that wins on Google
Powerful workshop recorded by Julia and guest Alexander Rodriguez
Lifetime student group with access to Julia
Lifetime community & workshop access

The Content Hacker™ Satisfaction Guarantee
We offer a 7-day money-back guarantee. We want you to take zero percent of the risk — we're taking all of it! But, this workshop isn't for students who plan to binge-watch all the videos and download all the materials, or simply get their toes wet and "see" without commitment, then decide to ask us for their money back.
To receive our 100% money-back guarantee, there is a requirement: you'll have to study the whole workshop and complete all the exercises. If you put serious work ethic into it and still don't see improvement in your Google ranking, you're entitled to a full refund.
That being said, I'm super confident this won't happen. When you go through the course, watch the videos, and do the exercises, YOU WILL learn the skills and techniques behind ranking well on the SERPs. Guaranteed!
Cheers to you! – Julia