What's In the Content Hacker Learn Social Media Workshops?


A practical, holistic, comprehensive one-hour social media content and strategy class, focused on helping you build practical social media skills in the shortest amount of time possible.

Agencies & Teams
Increase your team's skill on a massive level by having all of them learn inbound social media practices that work in the 2020s. Inside this workshop, they'll even learn how to produce great Reels. Bosses, get ready to see your team produce results!
Marketers
Marketers, learn how to build a strong presence on social media with this powerful workshop, which includes Julia's step-by-step frameworks and tutorials on how to craft great social media content. Perfect for the solopreneur, marketer, or entrepreneur ready to use social media.
Tired of watching your efforts on social media fall flat?
Sure, you've read all you could about how to run a successful campaign.
You've memorized the "best times to post" list.
You've nailed the formula for cold pitches.
You've gained a trickle of followers…maybe a dozen or maybe even a few hundred.
Still, nothing is working.
People are ignoring you. No one is engaging with your brand. You get single digit likes and comments on your posts. Your DMs are left in the embarrassing limbo of "the seen zone."
Plus, you're exhausted. You have no idea what to post next on your social accounts. You've run out of creativity and ideas, and you're asking yourself…
…"should I just quit?"

I know, I know.
"Built trust with your audience."
Sounds vague.
I mean, how exactly do you build trust with an audience?
Do you post more frequently? Or less?
Do you tell them you earned your PhD at Harvard?
Do you send them DMs? And if so, what do you say?
If you're asking these questions, then great.
It means you're serious about mastering social media and using it as a powerful lead-and-revenue generating machine.
So if you're tired of all the vague advice out there, and you want to know the real secrets behind building trust with your audience and using social media to skyrocket your business to the next level…
…you've come to the right place.

Inside the Social Media Training workshop, I'll teach you:
The first steps you should take if you want to build a relationship with your audience (Hint: it's not cold pitching.)
Exactly what to post on social (a formulaic method that ensures you never run out of content ideas your audience will salivate over)
The top 4 types of content proven to win a ton of engagement
My secret 5-step framework for creating magnetizing posts that have resulted in tens of thousands of views and hundreds of engagements
The natural way to grow to 20,000+ followers (yup, without a single ad)
A step-by-step video guide on creating engaging Instagram Reels that gets hundreds of reactions
Plus, so much more!
Know what else you'll love about this workshop?
It's completely about you.
Nope, I didn't just hit record on LIVE webinars to sell later (like other "gurus" do).
I created these videos and walkthroughs for you. Plus, I summarized the key points in a workbook you can download and return to anytime you need to. I also added charts, exercises, and everything you need to ensure you're going in a straight line to success on social.
My promise to you is that in only one hour, you'll have the formulas, skills, knowledge, and techniques you need to take you from ignored on social…
…to followed, adored, and engaged with by a ton of people you can easily turn into hot leads and clients.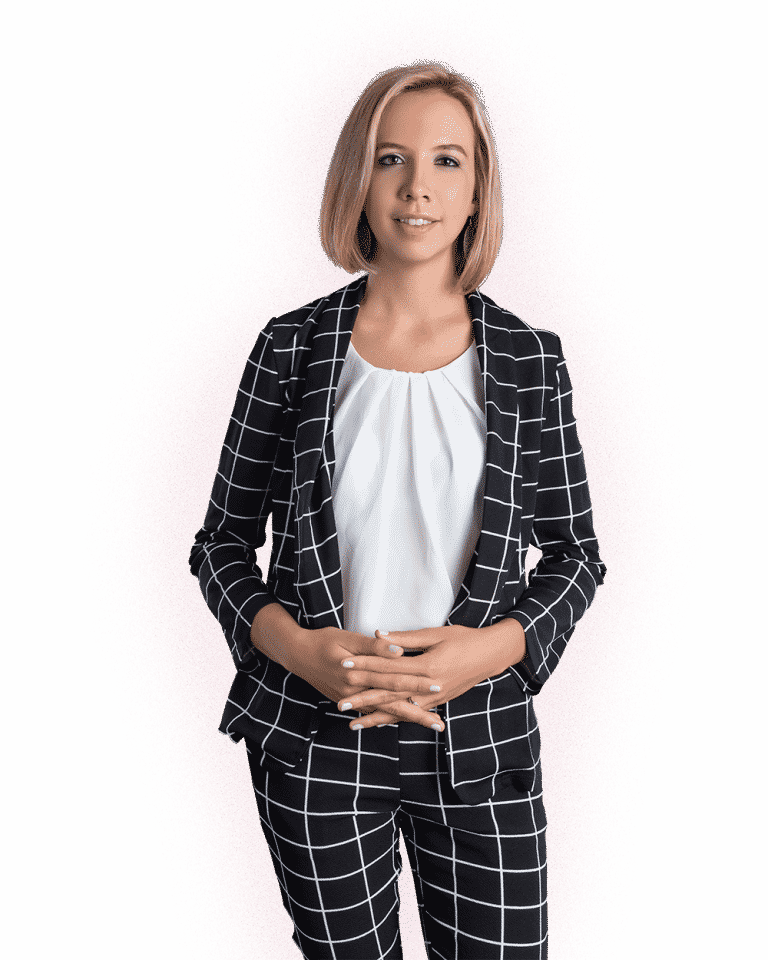 Hi! I'm Julia McCoy, and I've Used Social Media to Land Top-Notch, Five-Figure Clients (NO Ads, NO Funnels)

The truth is, there's a crowd of self-acclaimed gurus out there promising to teach you how to master social media.
And sure, you can choose anyone who appeals to you with the right message at the right time.
But before you do that, make sure to take the time to look them up.
Find out if they can walk the talk – in this case, find out if they have tens of thousands of followers and have managed to convert these followers into leads and clients.
If they haven't? It's time to move on.
Now, with this Social Media Training workshop, you won't be banking on empty promises.
I'm not just another so-called guru who promises something I haven't been able to achieve myself.
Nope!
In fact, I've:
Grown my audience to 20,000+ followers
Published posts that gained thousands of views and hundreds of comments
Landed top-notch clients from social media (when I say top-notch, I'm talking five-figure clients)
So yes, you can go out there and buy anyone's social media training.
But if they've never nurtured hot leads and landed a single big client from their methods…
…these methods won't do anything for you.
With Social Media Training, I'm giving you the proven-and-tested secrets and formulas that have taken my social media presence to the next level and gained me hard results in the form of real clients and revenue.

Case Study: How I Landed a $30,000 Client on Instagram
The truth is, you can follow any guru you want and expect that you'll learn a thing or two about social media.
Heck, some of these gurus might even share strategies that'll help you gain hundreds or even thousands of followers.
But let me ask you: Will a million followers be worth it if you can't turn a single one of them into a client?
Nope.
Now, my promise to you is that I'll give you the techniques I've used over the years to turn followers into leads, and leads into top-paying clients.
I don't mean cheap clients. I mean, huge clients, like the one who ended up paying me $30,000 for my services across eight months.
He found me on Instagram — reached out to ask what my services would cost — and hired me the next day (without a phone call). Check out what he had to say during the process of paying me for 6+ months of services:

😊 It's a wonderful feeling serving your prospects well, after they reached out to you on Instagram.
You can do the same.
Simply follow my proven-and-tested formulas and tips, and who knows?
The next story, Reel, or post you publish might be the reason you pour five or even six extra figures into your business.

What Students Say About The Content Hacker™ Academy

A Sneak Peek into the Social Media Training Workshop
When you enroll in the Social Media Training workshop, you'll get instant lifetime access to the one-hour training workshop. You'll also get a downloadable workbook, charts, exercises, and everything you need to get the success you dream of with social media.
Here's a quick look inside the workshop:
Introduction video. I give you pointers on what to expect and how you can best use the workshop.
How Do You Approach Brand Growth on Social Media? The secret tips I used to grow my social media accounts to tens of thousands of followers.
What to Write: 4 Types of Posts. Never again run out of magnetizing, relatable post ideas your audience will love.
The Best Copy Formula. How to structure your social media posts to hook readers and compel them to engage with your post.
A Topic Chart for Developing More Social Media Stories that Convert. A downloadable chart you can use to plan your social media strategy.
The Platforms to Be On. The top platforms I use to grow leads and revenue through social. (Hint: It's not Clubhouse or TikTok)
Best Time & Days to Post. Your posting schedule won't be the #1 reason you grow on social, but it's still important!
Instagram Reels Step-by-Step. I show you how to plan, record, and post an Instagram Reel that pulls in a ton of engagements.
How to Delegate & Hire for Social Media. The exact steps I use to find perfect social media manager candidates who have great attitude and skills but don't cost too much.


Social Media Training: Learn the Secrets of Earning REAL Followers that Turn Into Five-Figure Clients (Workshop)
 $27
ONE-TIME PAYMENT
When you enroll in Social Media Training, you'll get instant lifetime access to the one-hour training workshop. You'll also get a downloadable workbook, charts, exercises, and everything you need to master social and turn it into a hot leads-and-clients generating machine.
Comprehensive one-hour social media class
Learn how to formulate, strategize, and write great social media content for any platform
Plus: step-by-step Reels training!
Private student group with lifetime access to Julia
Lifetime community & workshop access

The Content Hacker™ Satisfaction Guarantee
We offer a 7-day money-back guarantee. We want you to take zero percent of the risk — we're taking all of it! But, this workshop isn't for students who plan to binge-watch all the videos and download all the materials, or simply get their toes wet and "see" without commitment, then decide to ask us for their money back.
To receive our 100% money-back guarantee, there is a requirement: you'll have to study the whole workshop and complete all the exercises. If you put serious work ethic into it and still don't see improvement in your social media strategy, you're entitled to a full refund.
That being said, I'm super confident this won't happen. When you go through the course, watch the videos, and do the exercises, YOU WILL learn how to grow to tens of thousands of followers and land top-notch clients on social media. Guaranteed!
Cheers to your success! – Julia