What's In the Content Hacker Learn to Write Workshop?
A practical, over-the-shoulder video training class, broken up into small videos you can navigate through in a day. This workshop is focused on helping you build real content writing skills that your client or boss will approve of, in the shortest amount of time possible.
Led by Julia McCoy, 5x bestselling author, and seven-figure writing agency owner.

Your workshop video content, templates, and student workbook unlocks immediately when you enroll.
Agencies & Teams
Increase your team's skill on a massive level by having all of them learn how to write content that truly works to earn readers and skyrocket a brand in the 2020s. Bosses, get ready to see your team produce results!

Marketers
Marketers, learn the important and in-demand skill of online writing in this NEW workshop, with Julia to guide you. Includes hands-on writing exercises. Perfect for the solopreneur, marketer, or entrepreneur ready to write well.

Tired of your content being ignored online?
Yup, it's tough.
You spend hours (days even) planning and writing the perfect blog.
You're sure your boss, client, or audience will love (or at least like) it.
You give it a final edit, close your eyes, hold your breath, and click "publish."
An hour passes. Five hours. A day.
*crickets*
You chew at your fingernails and wipe the sweat from your brow.
"What's going on? Why is everyone ignoring my content?"
"Was I simply not cut out to be a writer at all?"

Why Your Content is Falling Flat (It's Not What You Expect)
Ok, if you're worried about not being born a writer…
…it's time to stop right now.
No one is "born" a writer.
Sure, maybe some of us have more creativity than others.
But I don't believe anyone is born to be anything. We become what we want to be. Period.
And if you're worried that online content writing no longer pays well, check out this stunning stat:
Content marketing is now worth $400 billion…and experts predict it'll grow to $600 billion in the next three years.
So, let's get this straight once and for all.
Your content isn't falling flat because:
You weren't born to be a writer
Online writing is waning or becoming obsolete
The real reason everyone's ignoring you?
You're writing the wrong kind of content for the web.
Now, get this straight.
It's not because you lack the skill or anything like that.
It's simply because no one has given you the special formula you 100% need if you want your audience to notice your content.
Know what's exciting, though?
You don't need to sit through months of boring lectures to learn it.
In fact, you can get everything you need to know in only one hour.

Learn to Write Online Content: From Ignored to Adored
Let me ask you this.
What if, in only one hour, you could go from being totally ignored online…
…to knowing the secrets behind building a huge following and getting a ton of shares on your content?
The truth is, it's not that hard.
I mean, you're already hunkering down doing the work.
You already have the writing skill (I believe this 100%).
Now, all you need is the formula for writing the type of content people online actually read.
(Hint: It's not essay writing. It's not the clunky style your professor taught you in college.)
So, are you ready?
Ready to go from scratching your head wondering what to tell your boss or client after another one of your pieces falls flat on its face…
…to becoming an in-demand writer with a sizeable share of the $400 billion content marketing is now worth?
If you're shouting "YES," you've come to the right place.
Learn to Write Online Content: My One-Hour Workshop Teaching You the Formula of Successful Online Content
Want to get the formula I (and other successful online writers) use for stellar, share-worthy content?
I'm excited to share it with you.
That's exactly why I created the Learn to Write Online Content workshop.

Inside, I won't give you a 500-word textbook packed with generic, regurgitated tips you can probably find for free online. (I've seen a ton of courses like these. They suck.)
Nope, none of that.
What I'll do is let you in on an over-the-shoulder video of myself writing a blog from scratch. (This blog is special, as it skyrocketed to the top-shared pieces of the month on the popular publication, Entrepreneur.)
As I go, I'll explain what I'm doing so you can follow along step by step.
I'll show you:
The secret formula of content that wins a legion of fans and gets a ton of engagement and shares online
The #1 type of content you should stop publishing online (if you went to college or high school, you probably write this type of content)
How to stand out from your competitors (with billions of blogs online today, you need this)
The top rules you should follow to avoid losing your audience's trust
How to use AI technology to speed up your writing (without ever worrying you'll be replaced by the robots)
And much more
One of the best parts about this workshop is that I don't just record videos and leave you to figure out how to use them.
Instead, I summarize the main lessons in a workbook. I give you exercises, so you're following up on what you're learning. I include charts and everything you need to go in a straight line towards your goals.
My promise to you is that in only one hour, you'll have the online writing formula you need to take your career to the next level, whether you're running your own blog or writing for a boss or client.

Hi! I'm Julia McCoy, and I've Been Teaching Online Writing for Over a Decade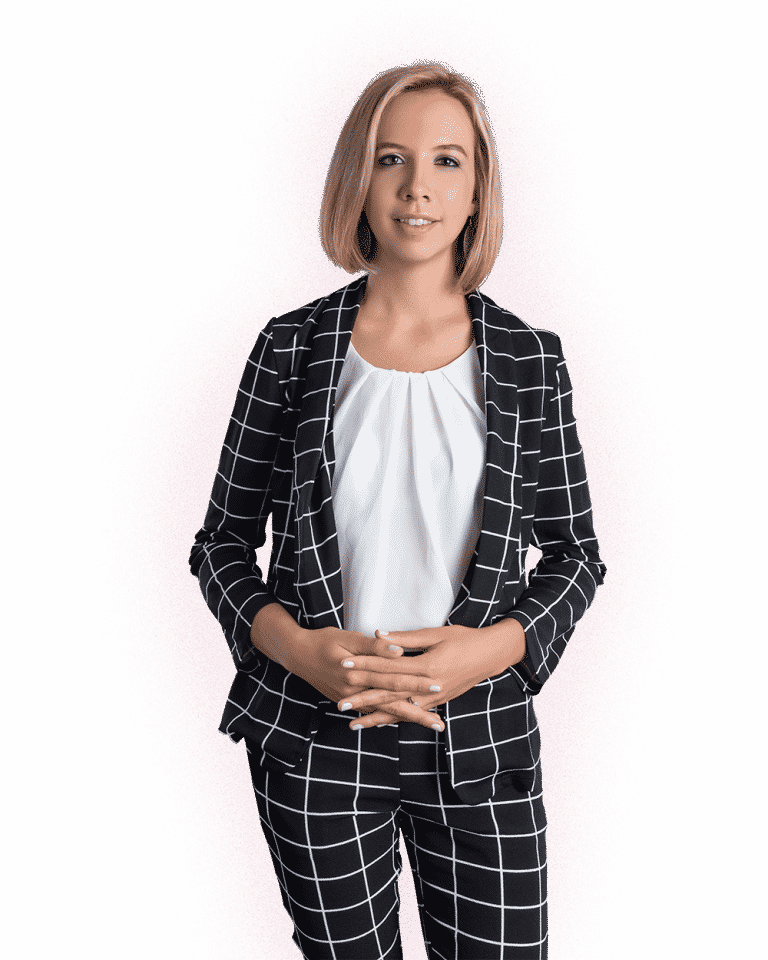 Now, you might be asking.
"Why should I learn from you?"
I know, I know.
There's a ton of resources out there teaching you how to write.
And sure, you can go ahead and take them.
But here's what you'll miss out on:
A decade-long of experience training writers like you how to succeed online.
You see, way back in 2011, I started my content agency Express Writers on nothing but $75 and a passion for writing.
As you can imagine, I started getting applications from people who wanted to write for me.
And that was only the beginning. For 10+ years, I've handled all writer applications myself.
Trust me, these people are good.
Some have superior college degrees. Some have experience. Some have creative writing certificates.
But you know what I noticed?
Almost all of them had the same problem.
Their writing was old-fashioned, built on the foundation of essay writing and the traditional classroom.
That is NOT the type of writing that succeeds online.
That's why I started training my writers. I helped them trim down their clunky writing. I gave them the secrets to outshining their competitors in the writing world.
And after a decade of doing this strictly in-house…
…I'm opening my doors and offering the training to you today in the form of an engaging, digestible, one-hour workshop.

Case Study: Make $4,801 ROI from Writing and Publishing Just ONE Piece of Amazing Content
You might think it's impossible to earn prospects and sales from your content.
If that's the case, I want to take a moment inspire you about the sheer power of content.
(Inside this workshop, I teach you start-to-finish how to write a great article for massive publishing sites.)
You're paying just under $200 for that.
Now imagine making $5,000 back.
My guest blogs have brought in prospects that put down $5,000 on my services.
PSA: If you want a win like this, it all comes down to your skills. *NOT* your accolades. 😲 Because this particular $5,000 client came to me back in 2015…
Before my bestselling books were out…
Before I spoke on a single stage…
Before I'd published any guest blogs on big publications…
Before I did a single hour of networking…
I wrote and published a 1000-word article, called How to Create Shareable, Likeable and Organic Content. It went live on SiteProNews.
Within four hours, we received this contact form from a HOT lead:
"Hi…I'm hoping to hire Express Writers to help me become a thought leader…build a following…and work together to create great content. I enjoy Julia's info on Site Pro News…"

See what strategic knowledge on how to write content can do?
After several email conversations and custom project bids from our staff, Dave purchased content and strategy work for several sites from my agency at a price of $5,000!
Inside the How to Write Online Content workshop, I'll show you exactly how to write content like the piece that led to my $5,000 client. Step by step.

What Students Say About The Content Hacker™ Academy

A Sneak Peek into the How to Write Online Content Workshop
When you enroll in the How to Write Online Content workshop, you'll get instant lifetime access to the one-hour training workshop. You'll also get a downloadable workbook, charts, exercises, and everything you need to get the success you dream of with content.
Here's a quick look inside the workshop:
Introduction video. I give you pointers on what to expect and how you can best use the workshop
How to Structure, Research & Outline Your Content. I walk you through my process of crafting a mouthwatering blog from scratch + give you the formula for outstanding online content, all as I write an article for Entrepreneur from scratch.
How to Source and Include Screenshots. Use these tips and techniques to make your writing "pop" amidst a sea of dry, boring, "meh" content.
How to Use AI in Your Content. Tips on speeding up your writing process with AI (without worrying you'll be replaced by it).
How to Self-Edit Your Content. Impress your audience, boss, or client with content that sparkles.
How to Build Great Headlines. Skyrocket those clicks with unique, mouthwatering headlines.
Your 10 Minute Exercise. Now, it's your turn! Take what you learned and put it into practice with this hands-on exercise.

Learn to Write Online Content: The Secrets of Writing Content that Generates a Ton of Shares, Comments, and Leads (Workshop)
When you enroll in Learn to Write Online Content, you'll get instant lifetime access to the one-hour training workshop. You'll also get a downloadable workbook, charts, exercises, and everything you need to get the success you dream of with content.
$27
ONE-TIME PAYMENT
Watch Julia write a full article for Entrepreneur.com that earned leads, traction, and shares
Learn AND download prompts to write your own content piece
Powerful, over-the-shoulder writing tutorial recorded by Julia
Private student group with access to Julia
Lifetime student community & workshop access
The Content Hacker™ Satisfaction Guarantee
We offer a 7-day money-back guarantee. We want you to take zero percent of the risk – we're taking all of it!
But, this workshop isn't for clients who plan to swipe and download all the materials, or simply get their toes wet and "see" without commitment, then decide to ask us for their money back.
To receive our 100% money-back guarantee, there is a requirement: you'll have to implement the work and show us your published content. If you put serious work ethic into it and still don't see results, you're entitled to a full refund.
That being said, I'm super confident this won't happen. My strategies are PROVEN to work.
I've been in the content space for over a decade. I've tested and tried everything, growing my brands completely from content. Bottom line? I can spot good and bad content from a mile away.
See you inside! – Julia

Learn To write online Course Curriculum