What's In the Content Hacker™ Academy Learn How to Build Your Agency Workshop?
This is a value-packed one-hour class, teaching you the beginning steps in setting up your own agency team, setting profit margins, hiring the right people, and finding more clients.
Our content marketing workshops are the Cliff Notes, teaching you practical skills in the shortest amount of time possible. Led by Julia McCoy, content marketing industry leader and multiple-agency founder. The videos, downloadable templates, and student workbook unlocks immediately when you enroll.

Agencies & Teams
Make your team more streamlined by teaching the skill of delegation and hiring. Ask your boss to secure seats so your marketing team joins in this workshop and increases their knowledge across the board. Bosses, get ready to see just how fast your team can deliver RESULTS!
Marketers
Marketers can learn how to set up a team and build done-for-you services with this workshop, which includes Julia's templates and in-depth advice on team setup. This is perfect for the single solopreneur, marketer, or entrepreneur ready for their brand to grow and become NEXT LEVEL.
Ever get this feeling in your gut that now is the time to scale?
Sure, things are going well for you as a freelancer. You've grown your knowledge, skills, and experience. Your clients are happy with your work. You love what you do.
Still, there's this nagging voice in your head.
Over and over again, it tells you that you were meant for something bigger.
You were meant to build a legacy and scale into a fully-fledged entrepreneur.
But wait, you say.
"Where do I go from here? What's the first step I should take towards building a DFY services agency from scratch? Where do I find the right people to hire, and how many do I need at first? How do I find a consistent stream of clients to keep everyone working for me happy?"
I know, it's a lot to take in.
If only there were a blueprint you can follow step by step to success.
(Hint: there is.)

The Truth Behind Starting an Online Business (And Whether You Should Start Your Own)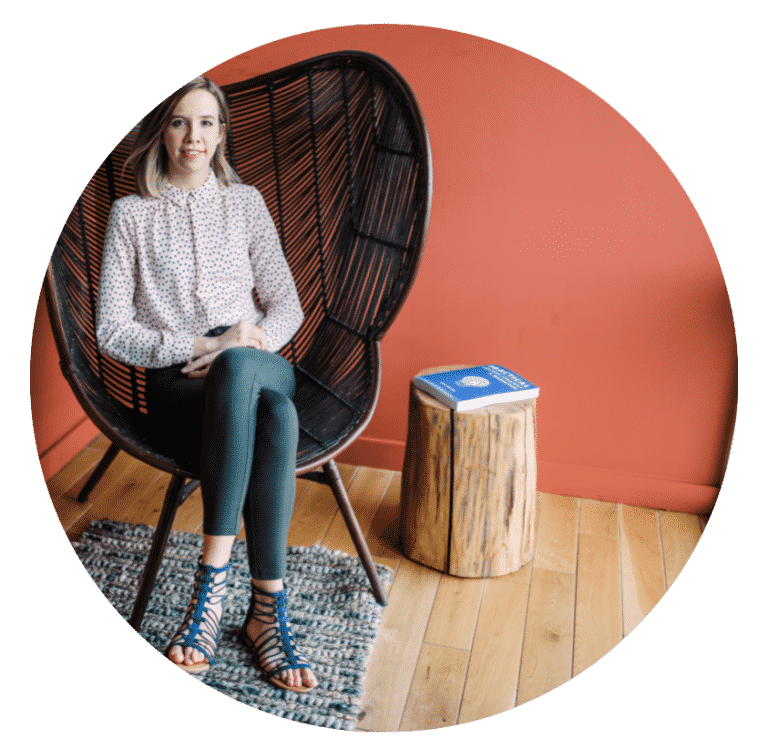 Facts: Not everyone was meant to start an agency.
They're wrong when they tell you that all freelancers have to morph into agency owners someday.
If you're happy with where you are, serving your personal clients and working for yourself…
…that's totally fine.
But if you're like me, you won't be satisfied with that for long.
There's this rebel voice inside your head, telling you that you can do so much more. Be so much more. Reach so much higher.
If this is you?
You're going places.
You see, starting an online business is lifechanging.
Here's proof:
Back in 2011, I started my own content agency, Express Writers, on nothing but $75. Today, it's a thriving business with 5,000+ happy clients.
Jon Morrow (founder of SmartBlogger) earns $100,000 a month through his courses and coaching business.
Chandler Bolt turned his love for helping self-published authors into a $26 million business by the age of 27.
So here's the truth about starting an online business (straight from me, a 10+ year entrepreneur).
It's not going to be easy.
(Yes, it'll be so much simpler to continue your own solo freelancing journey.)
But it'll be worth it.
Go from Confused to Confident
& Start Up Your Own Agency Model
Starting up your own business will be worth it, and I meant it.
But there's a problem.
Not all businesses survive.
In fact, only 35% of businesses make it to 10 years.
Maybe this fact is what's stopping you.
"How do I know I won't be part of the 65% of businesses that fail within their first 10 years?"
If you're asking this, you're asking the right question.
You see, you can't jump into starting up a business and simply pray to the universe that everything will turn out right. You can't trust in happenstance. You can't guess your way to success.
What you need is a formula.
A step-by-step blueprint that shows you what to do, who to hire, how to price, and how to find a consistent flow of clients.
A guide that'll be your go-to whenever you feel lost and have no idea what step to take next.
If you're looking for something like that…
…you've come to the right place.
Agency & Entrepreneur Business Setup Training: My One-Hour Workshop and Blueprint for Starting Up Your Own Agency
As the owner of a 10+ year content agency, Express Writers, I'm proud and humbled at the same time.
I'm proud that despite the mistakes and struggles we've been through, we made it past the mark where most businesses fail.
I'm humbled because back in the day, I knew nothing about owning and running a business.
So wherever you are in the entrepreneurship journey right now, I've got your back.
That's exactly why I decided to share my agency's secrets with you in my one-hour workshop, Agency & Entrepreneur Business Setup Training.
Now, here's the thing.
Throughout the years, I've never shared our processes. They're very precious to me, and I've done my best to keep them from people who wanted to steal my ideas and clone my business.
But in my workshop, I'm sharing them all with you. I'm agreeing to be vulnerable, knowing that I can help a ton of startup entrepreneurs who are just like me 10 years ago.
To be honest, this is one of my favorite workshops. Inside Agencies & Entrepreneur Business Setup Workshop, I'll show you:
Behind the scenes at my content agency Express Writers, including our processes and secrets on pricing, hiring, rates, and more
My own internal and external pricing list, which you can use as inspiration when you create your own
My rule for profit margins (follow this rule and you won't find yourself bombarded with surprise costs)
How we find a steady stream of top-notch clients without spending a cent on ads (and how you can do it too)
How to build a team you can put your trust in (and the mistakes to avoid when hiring)
How to interview people so you don't throw away time and resources on wrong hires
And so much more!
Know what you'll love most about this workshop?
I won't throw a textbook at you and leave you to make the best of it.
Nope, nothing like that.
I created all my workshops to be a personal experience for you, the learner.
That's why I recorded over-the-shoulder videos just for you (nope, no recorded LIVE webinars). I created a workbook to go with all the lessons. I included guides and examples you can learn from.
And in this special workshop, I added Express Writer's own internal and external pricing list as a free download, so you can use it to guide and inspire your own pricing.
This workshop is everything you need to get you started on your journey towards a successful online agency.
And you can complete it in only one hour.
Hi! I'm Julia McCoy, and I Started Up My Own 7-Figure Content Agency from Scratch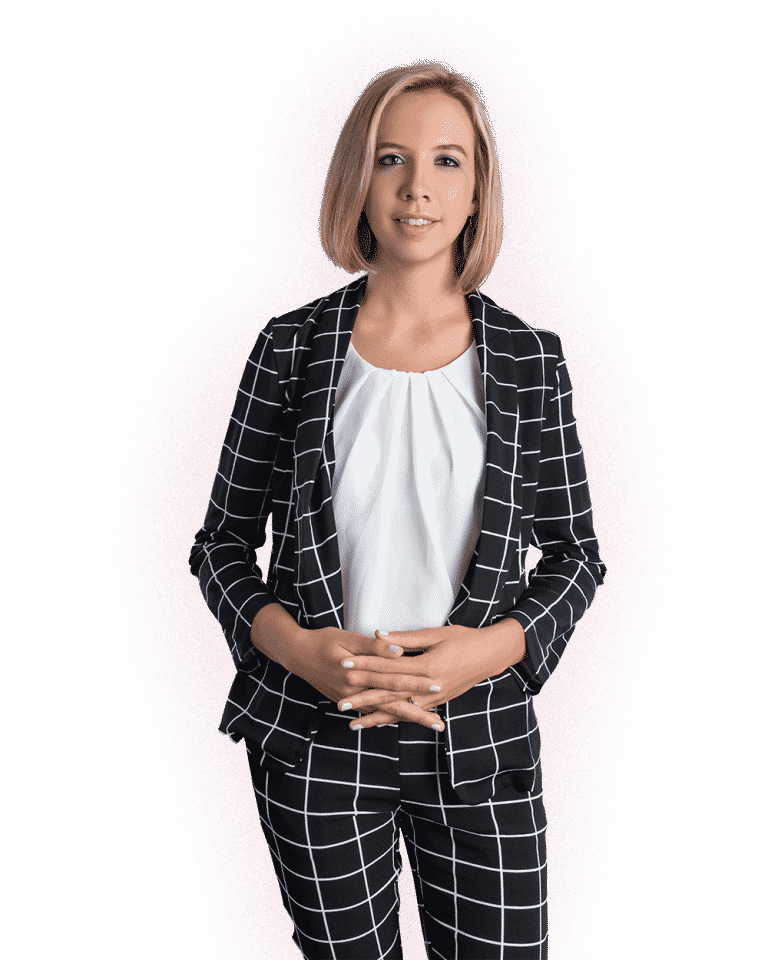 The truth is, I'm not the only person out there teaching you how to start up your own online business.
Go online, and you'll find a ton of gurus with huge, irresistible promises.
But let me ask you this before you choose your teacher.
Have they been able to achieve what they promise they can teach you?
For me, that's the #1 thing to look for when deciding on reading a blog, buying a course, or signing up for a workshop.
"Has this person accomplished what they say they can teach?"
Now, I'm not saying this to brag or to put other so-called gurus in a bad light.
I'm saying this because I want you to get the best worth for your time, money, and energy.
So if you decide to choose me as your teacher, I can tell you this.
I have accomplished what I promise to teach you.
You see, way back in 2011, I was a thriving freelancer. I had a ton of happy clients who loved the content I was producing for them. And then, my passion and love for what I was doing drove me to start up a business based on content.
Flash forward to today, Express Writers is a thriving 7-figure company with 90+ people on staff and 5,000+ satisfied clients. If you want to know how to build an agency model that works, I'm the person who can teach this to you.
Case Study: How I Made $5 Million in the Last 10 Years with DFY Content Writing Services
This is my story.
Way back in 2011, I was living in a cult and had nothing but $75 to my name.
Know what else I had?
An incredible passion for writing and an insatiable desire to live a life doing what I loved.
That's why I took the $75 and turned it into my very first website.
Express Writers, my DFY content writing agency, was born.
And the truth is, it hasn't been easy.
There have been bumps along the road. I failed, many times. I fell down and had to crawl out of countless wreckages.
But I made it, learned, and grew from each failure.
Slowly, I built systems and strategies that proved to work.
Since then, I've made $5 million selling content writing services. We're now hitting consistent seven figures year-over-year. Best of all, we've had 5,000 happy clients who loved the work we did for them.

Just one month in agency income.
Now, let me tell you this.
No matter where you are, start there.
If I started with no college degree and nothing but $75 in my pocket…
…you can do it too.
Plus, who knows?
With my strategies and blueprint in your back pocket, I bet it won't take you as long as I did to get the success you're dreaming of.

What Students Say About The Content Hacker™ Academy

A Sneak Peek into the Agency & Entrepreneur Setup Training Workshop
When you enroll in the Agency & Entrepreneur Setup Training workshop, you'll get instant lifetime access to the one-hour training workshop. You'll also get a downloadable workbook, my internal and external pricing list, examples, and everything you need to get the success you dream of with your online business.
Here's a quick look inside the workshop:
Introduction & Welcome. I give you pointers on what to expect and how you can best use the workshop.
Start with Core Values. In this lesson, I take you through building brand values and the steps you should take before launching your services.
What Profit Margin Should You Set? I share the profit margins I set for my agency, plus top mistakes I made that you should avoid.
Plan to Set Pay Rates & Manage Your Team in a System. I show you how to smoothly and efficiently manage your team.
How to Post Jobs, Hire and Interview for the Right People to Add to Your Team. The secret strategies I use to land the best hires for my team.
How to Find Clients for Your Agency. How to never run out of top-paying clients. (My agency gets a steady stream of clients, some of them willing to spend $10,000+ on our services.)
Agency & Entrepreneur Setup Training: Learn the Secrets Behind My Successful 7-Figure Content Agency (Workshop)
When you enroll in Agency & Entrepreneur Setup Training, you'll get instant lifetime access to the one-hour training workshop. You'll also get a downloadable workbook, pricing list, guides, and everything you need to get your own agency started from scratch.
$27
ONE-TIME PAYMENT
1 module & downloadable guides, references, worksheets
Learn all the steps in building your first agency model, plus Julia's templates and real-life guides on hiring a team
1-hour workshop recorded by Julia, produced by our video production team
Private student group with access to Julia
Lifetime student community & workshop access
The Content Hacker™ Satisfaction Guarantee
We offer a 7-day money-back guarantee. We want you to take zero percent of the risk — we're taking all of it! But, this workshop isn't for students who plan to binge-watch all the videos and download all the materials, or simply get their toes wet and "see" without commitment, then decide to ask us for their money back.
To receive our 100% money-back guarantee, there is a requirement: you'll have to study the whole workshop and complete all the exercises. If you put serious work ethic into it and still don't see improvement in your agency setup, you're entitled to a full refund.
That being said, I'm super confident this won't happen. When you go through the course, watch the videos, and do the exercises, YOU WILL learn how to start up your own agency from scratch. Guaranteed!
Cheers to you! – Julia